The Island of Venus - Milos
6-day walking tours on Milos to discover its fascinating geology and history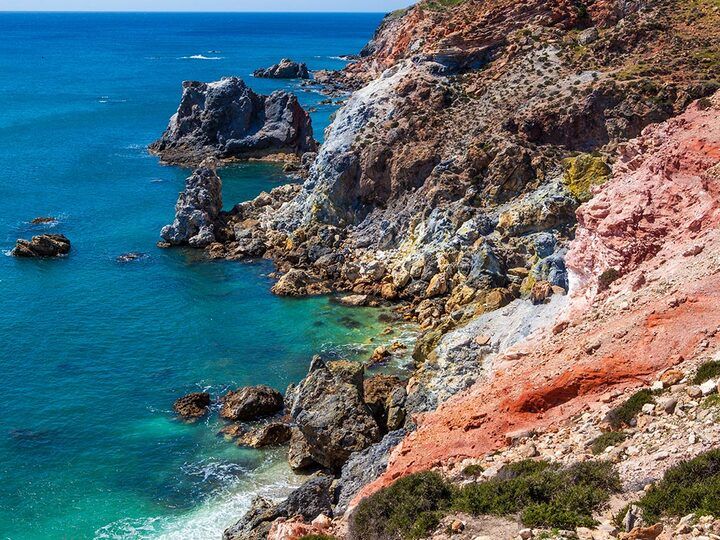 Volcanic colors of the coast (c) Tom Pfeiffer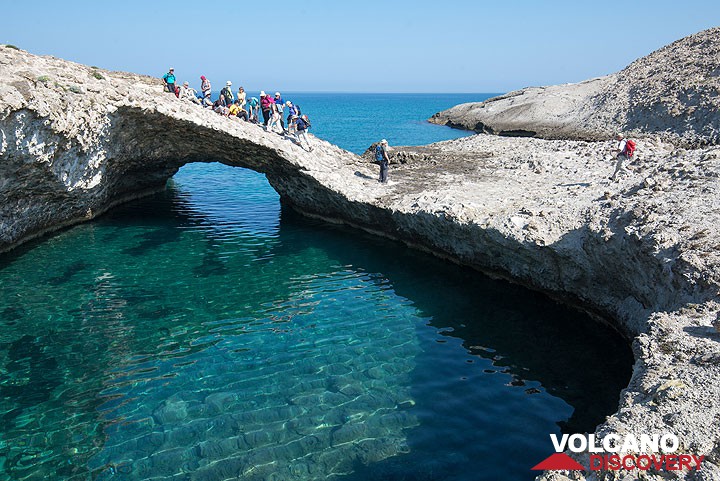 The pumice bridge (c) Tom Pfeiffer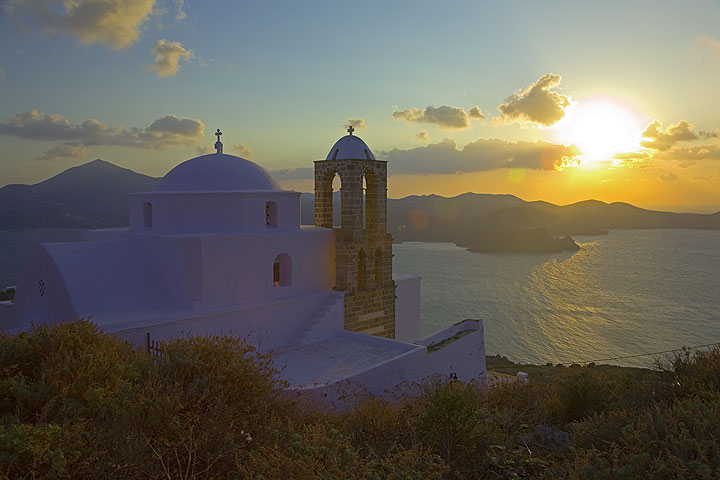 The church at Palaka (c) Tom Pfeiffer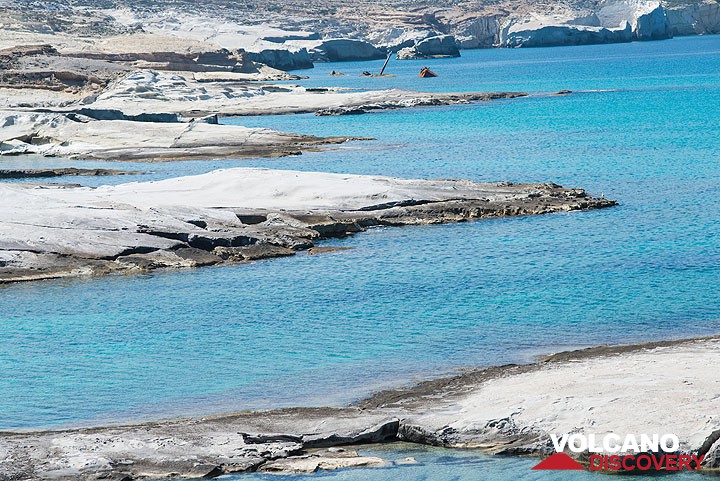 The northern coast of Milos (c) Tom Pfeiffer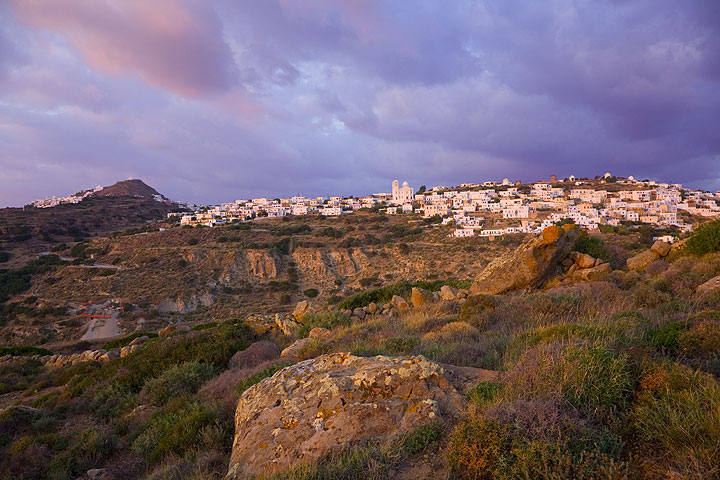 Plaka village (c) Tom Pfeiffer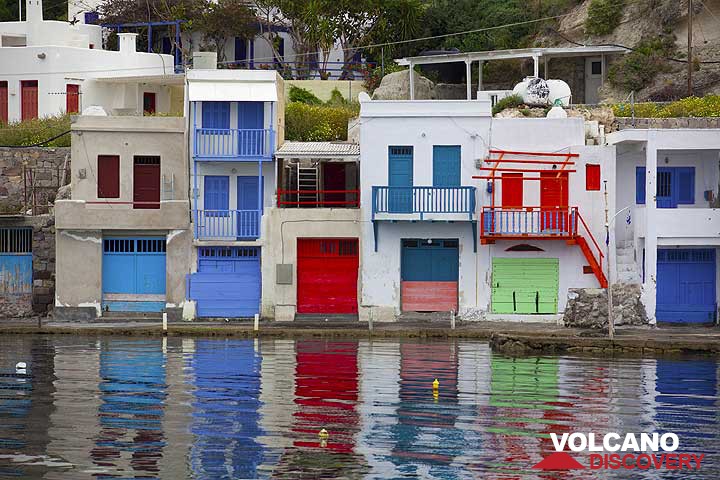 Klima fishing houses (c) Tom Pfeiffer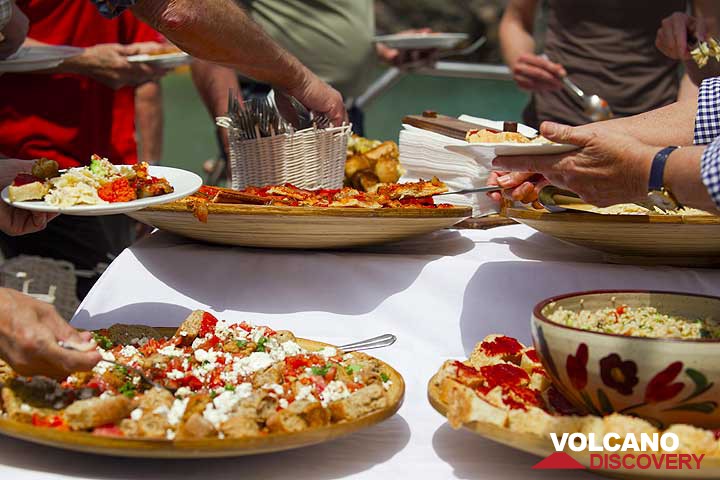 Delicious food on the boat (c) Tom Pfeiffer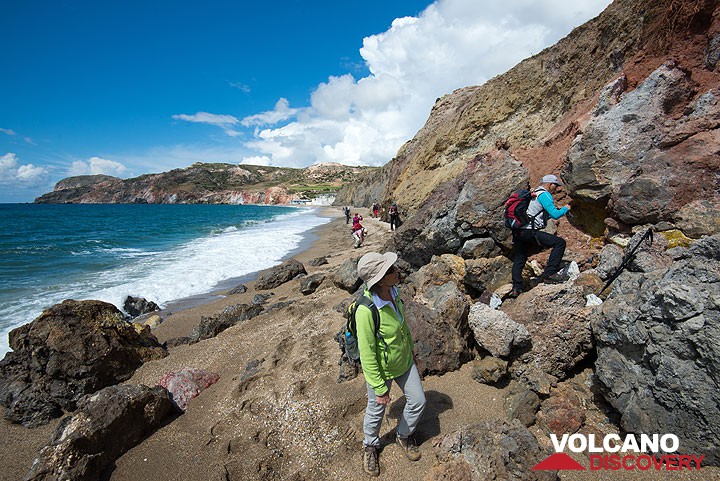 Paliohori coast (c) Tom Pfeiffer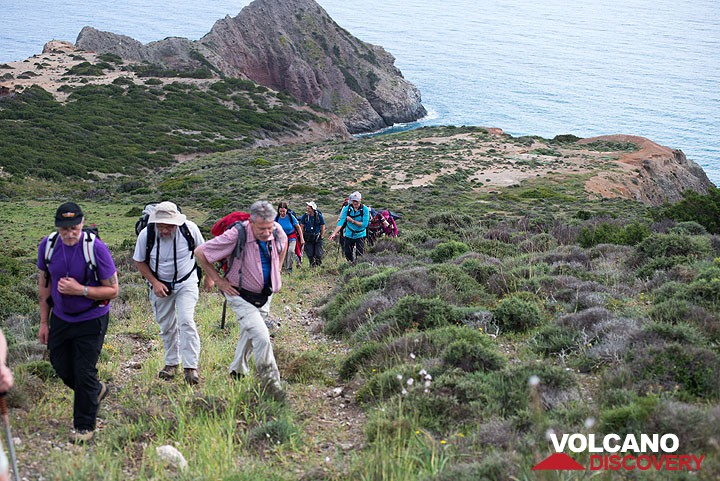 Hiking on Milos (c) Tom Pfeiffer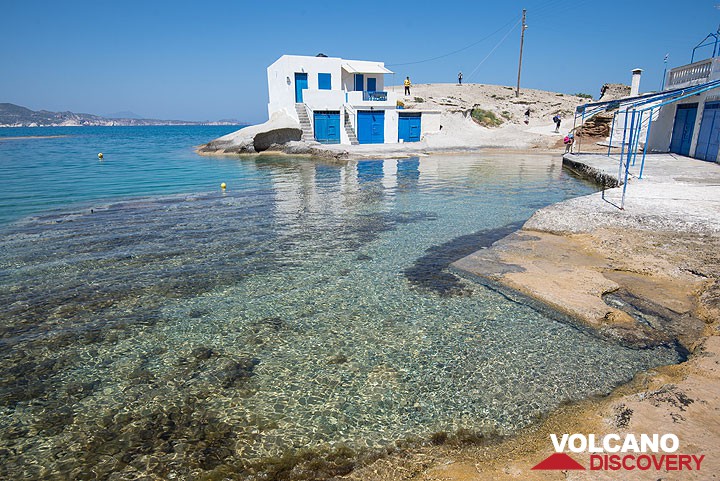 Boat houses at the north coast (c) Tom Pfeiffer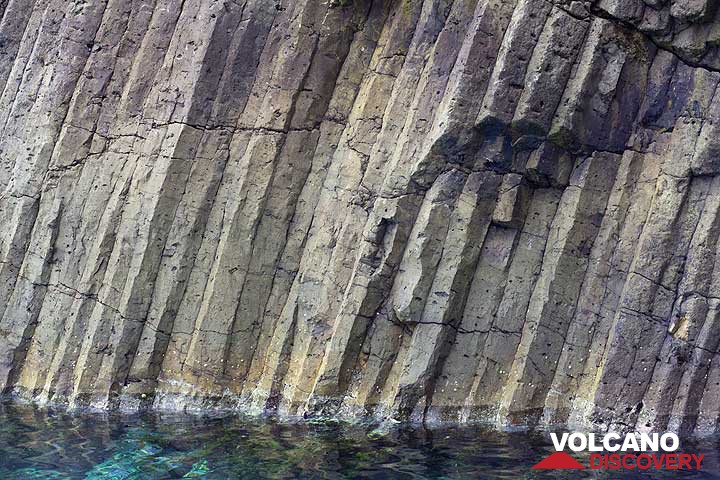 Basaltic columns at Glaronisia (c) Tom Pfeiffer
The Mediterranean island of Milos is one of the most beautiful and photogenic islands of Greece.
Known as the birthplace of Venus de Milo, one of the most famous Greek statues from the classical era, Milos is exceptionally rich in mineral deposits, boasting a
particular scenic beauty
that leaves visitors breathless. It also offers a great number of superb and uncrowded beaches, as well as spectacular coastal cliffs with multicolored volcanic rocks of all types on display. Luckily, its millennia-old history as an economic base in mining has prevented it from becoming a mass tourism destination. The island is ideal for both active and laidback holidays. You'll also be happy to know that traditional Greek hospitality is still very much alive here.
Geologically, Milos is a wonderland packed with
picture-book volcanic features
. Embark on a series of different excursions by land and sea to explore the faceted volcanic history of the island through its rocks, guided by a trained geologist. No previous knowledge of geology is required, and the excursions represent a vibrant mix of hiking, sailing, observation, and holidaymaking. Great local Aegean cuisine and good company round out this tour, which can also be combined with our
study and walking tour on Santorini
.
Spectacularly varied scenery
Colorful volcanic deposits
Rich mining history (obsidian, perlite, kaolin, sulfur, manganese, baryte)
Prehistoric and Ancient Greek ruins
Active hydrothermal activity (fumaroles, etc.)
Private boat-trip around Milos
Delicious local cuisine
Competent geologist guide
6 days Milos
Day 1:

Arrival on Milos island

Arrival on Milos
Day 2:

Phylakopi - Sarakiniko - Plaka

Half-day walk along the spectacular north coast (ancient obsidian trading center of Phylakopi, Papafrankos and Sarakiniko). Lunch and swim break at Sarakiniko.

In the afternoon, transfer to the capital, Plaka, visit of the charming medieval village, its fortress, the Ancient Acropolis with the Greek theater, the place the famous Venus statue was found, early-Christian catacombes.

Optional scenic hike back to the hotel (or transfer by taxi).
Day 3:

Abandoned sulfur mine and mineral beach

In the morning, visit of an abandoned sulfur mine on the western coast (spectacular scenery).

Transfer to the paradise-like beach of Paleochori, with its hot springs, fumaroles, colorful rocks.

Lunch in a wonderful beach restaurant. Afternoon: swim break, optional 2 hour walk in the area.

Late afternoon: return to Adamas. Visit of the interesting Mining Museum before dinner.
Day 4:

Spectacular boat trip around Milos and to Kimolos Island

Free day - a great option is to take full-day boat tour around the island with its spectacular volcanic coastline (approx. 50 EUR per person). Delicious lunch on board. Free evening.
Day 5:

4x4 safari: Tsingrado, Kalamos and Vani baryte mine

Visit of Tsingrado explosion crater, Kalamos lava dome with active fumaroles.

Lunch and swimming break at a beach. Short hike and 4x4 drive to Cape Vani, visit of the abandoned manganese-baryte mine.
Day 6:

End of tour or extension

Transfer to airport / port, or own extension.
Arrival info:
Depends on your arrival at Athens aiport. There are two possibilities how to get to Milos. You can get a direct flight to Milos airport or you can take a ferry boat from Piraeus harbour (about 4-7 h to Milos Island). It is possible to get earlier to Athens and to stay one or more nights there for sightseeing. A hotel room in Athens is about 80-120 € a double room.
Tour type:
Walking & study tour
Difficulty:
Easy to Moderate
Group size:
4-10
Duration:
6 days / 5 nights
Dates:
no scheduled dates at present
Price (per person): 1090 € $£¥
Included:
5 nights accommodation in double (shared) room
Most meals as indicated with B(breakfast), L(unch), D(inner)
Drinks (incl. beer and house wine in reasonable quantities)
All transfers from and to Milos airport or ferry port
All transfers by taxi, jeep, bus and boat on Milos
English-, German- and Greek-speaking VolcanoDiscovery guide
Tour guide
The tour is normally guided either by German volcanologist Dr. Tom Pfeiffer or photographer and amateur geologist Tobias Schorr. Both have been traveling on Santorini and Milos for more than 20 years and know the islands better than even most local people do.
Tom completed his PhD studies on the topic of the great Minoan eruption of Santorini. He made the important discovery of a 3600-year-old olive tree buried alive in the pumice deposit that now can be seen in the small geological museum in Perissa.
This allowed the most precise dating of one of the most significant natural event in the Bronze age (to 1613+-13 years BC) so far.
His colleague Tobias, with whom Tom alternates on this tour, is a true specialist for Greece in general, boasting in-depth knowledge about its culture, history, people, flora, fauna and of course geology. He is known for his good eye and discoveries of rare minerals, plants, animals, or hidden archeological artifacts during the various excursions.
Tour photos