Volcanoes in the Land of the Maya
15-day study trip and expedition to Guatemala's volcanoes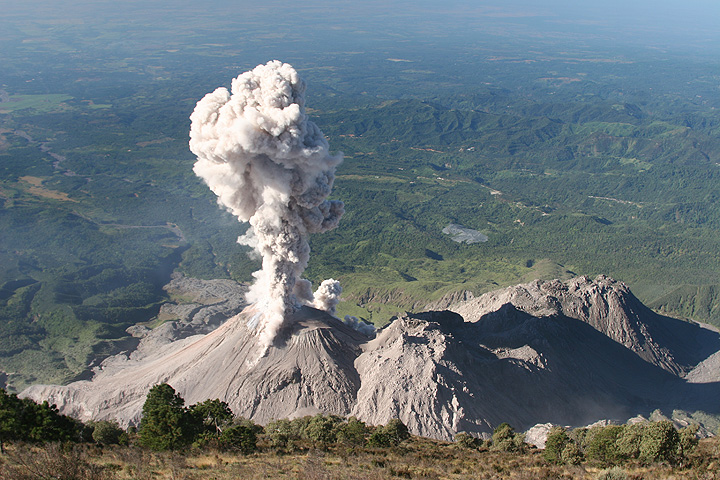 Eruption of the Caliente lava dome of Santiaguito volcano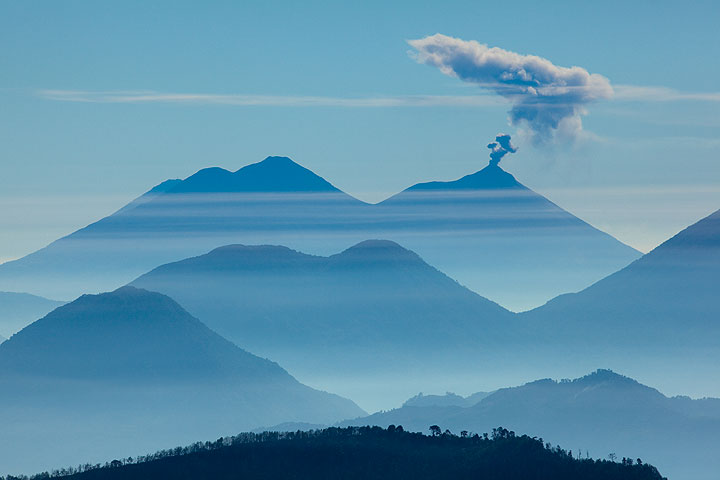 Silhouettes of Acatenango, Fuego and Atitlan volcanoes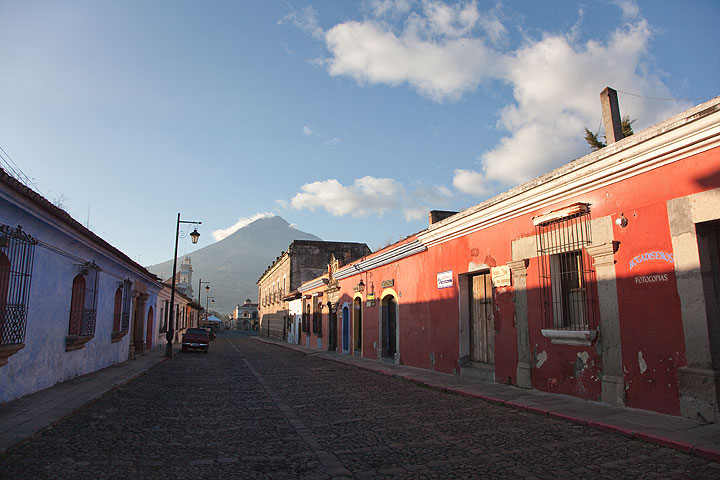 View towards Agua volcano from Antigua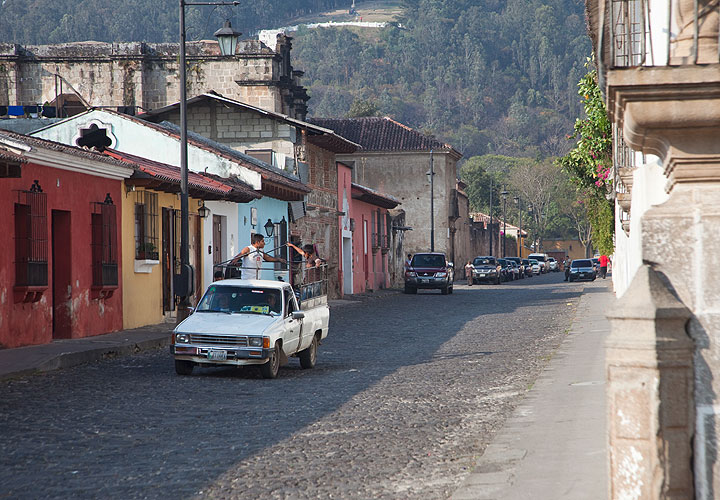 Street in Antigua town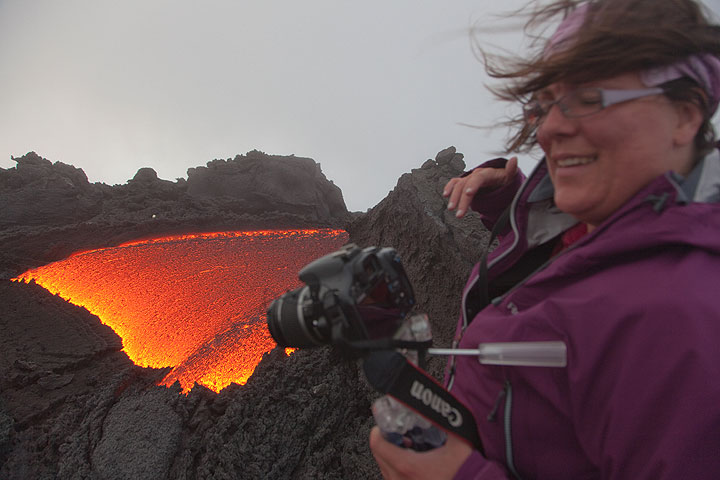 Lava flow at Pacaya volcano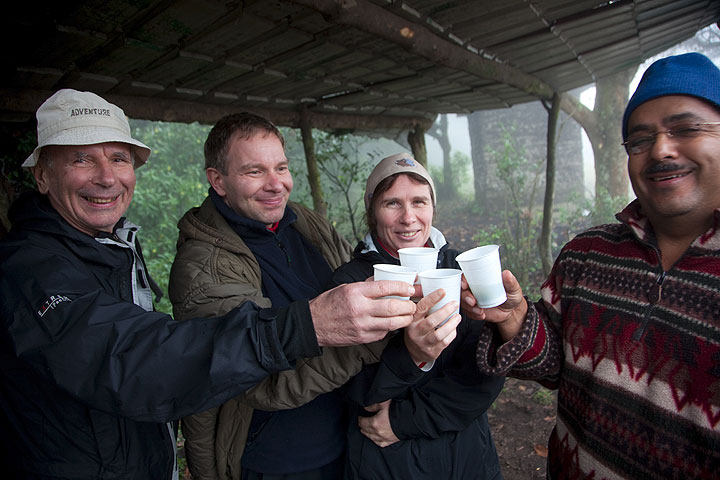 Aperitif at the base camp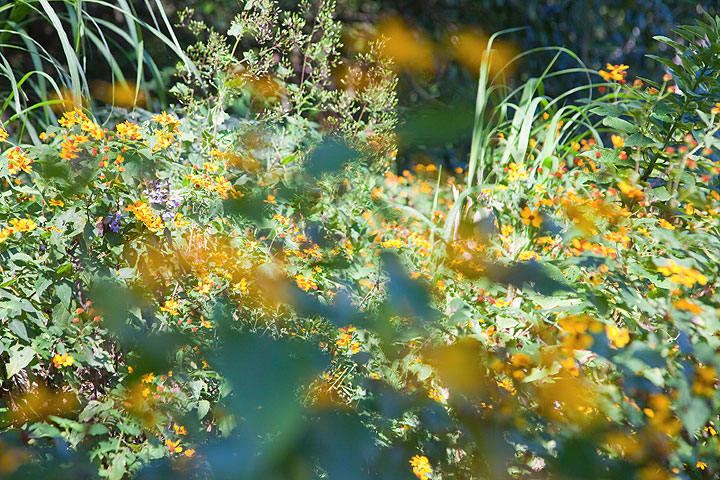 Yellow flowers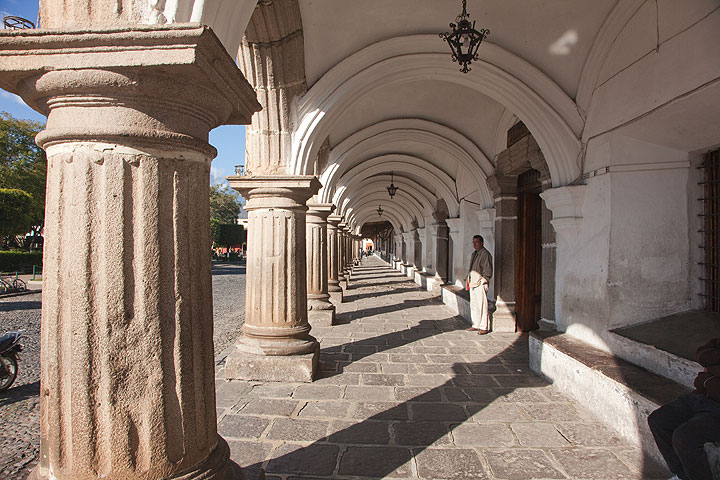 Colonade at Antigua's town hall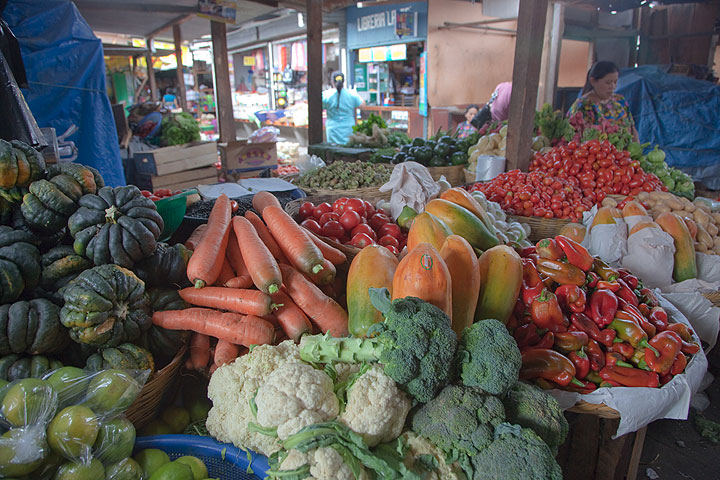 Farmer's market in Antigua
Typical lunch (grilled meat and sausages)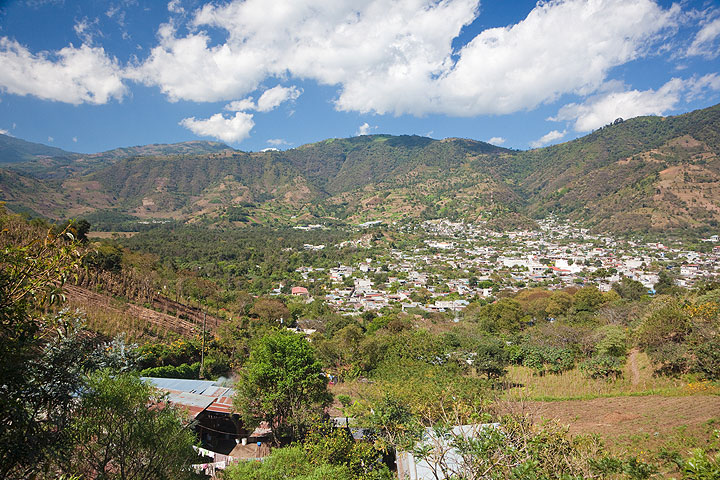 Agua Calientes town inside an old caldera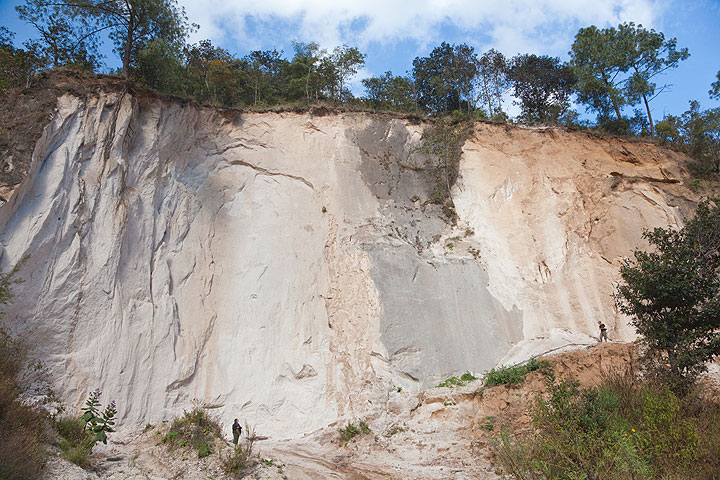 Ash-flow tuff from the caldera-forming eruption of Lake Atitlán (ca 74,000 year ago)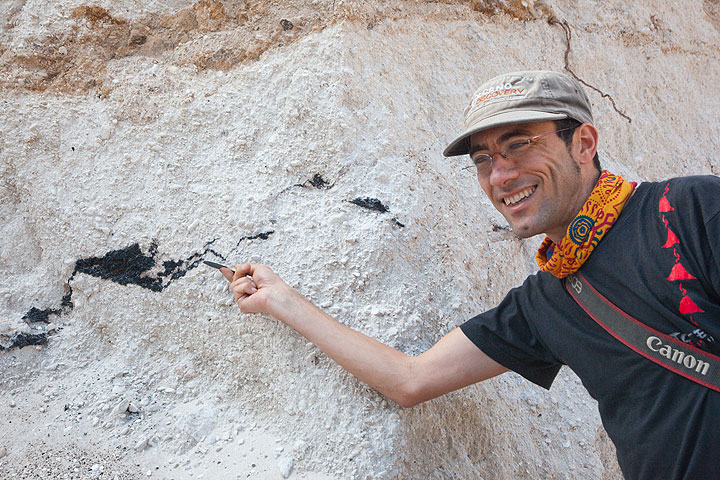 Yashmin explaining charred wood fragments in the ash deposit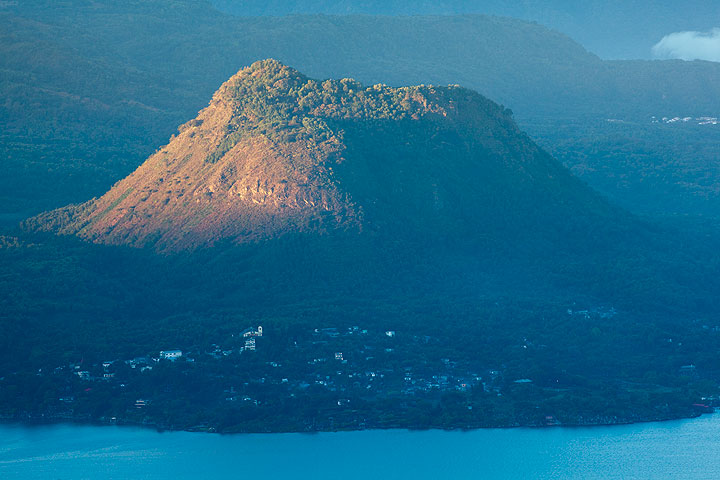 Lateral cone of Toliman volcano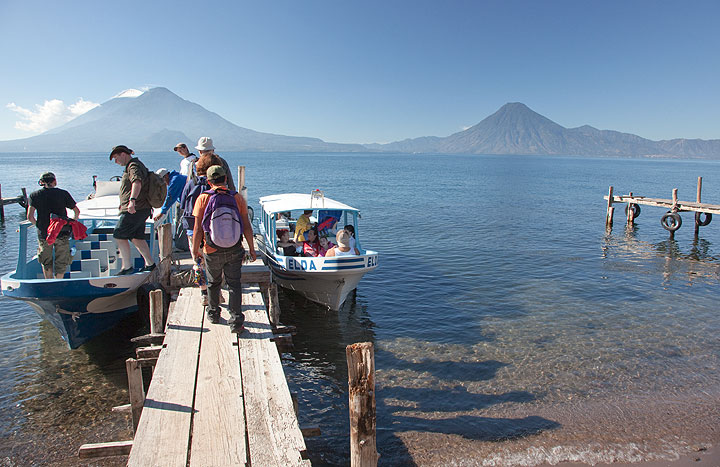 Boat trip on the Atitlán Lake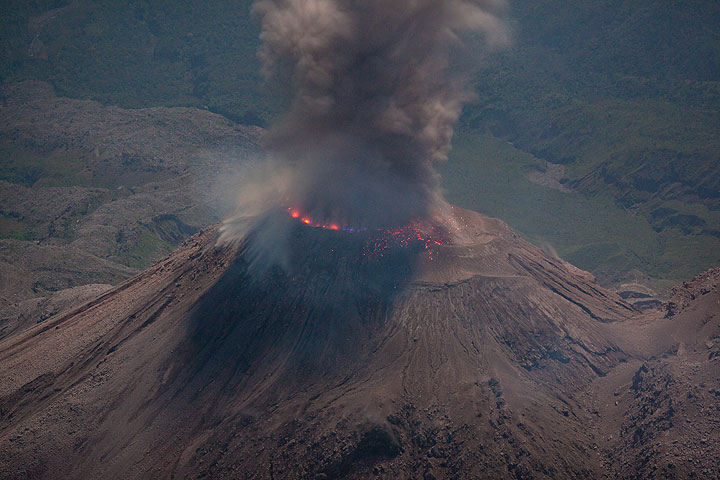 Santiaguito eruption at night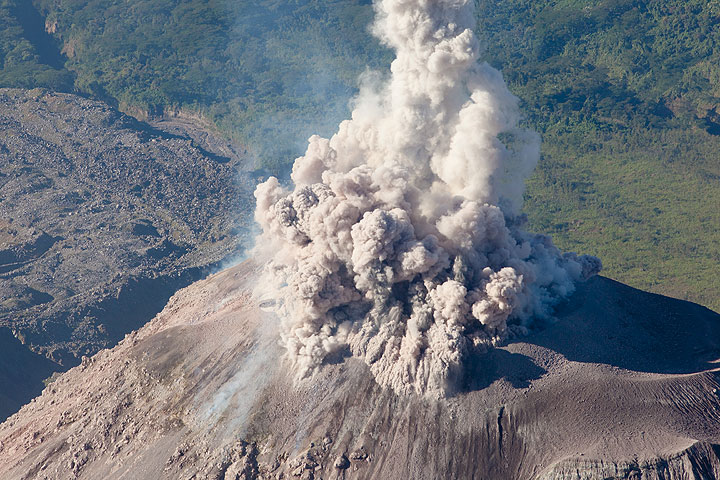 Santiaguito lava dome erupting ash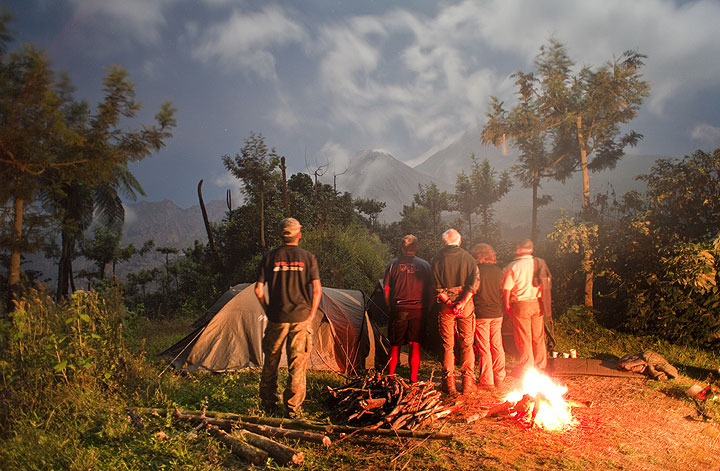 Observation camp near Santiaguito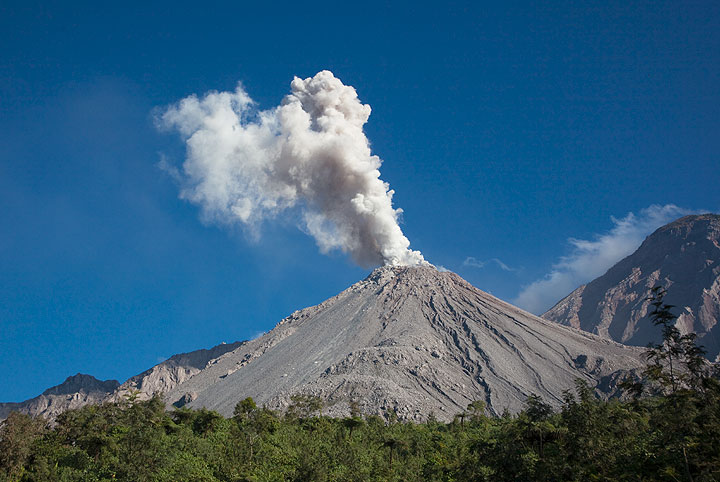 Ash eruption at Santiaguito volcano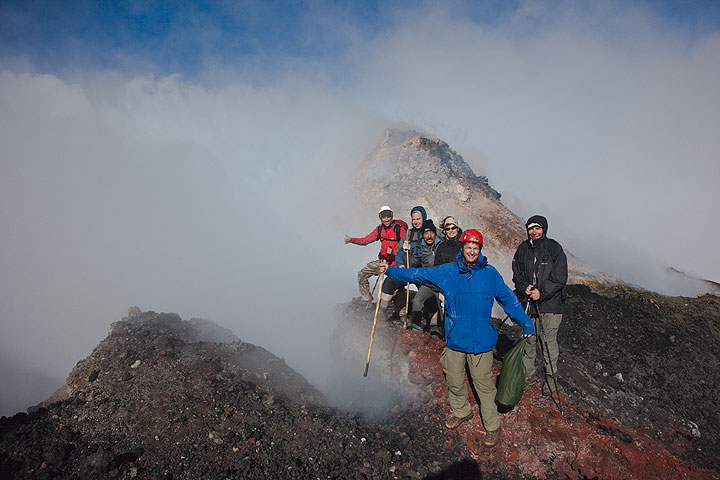 In front of an active hornito on the summit of Pacaya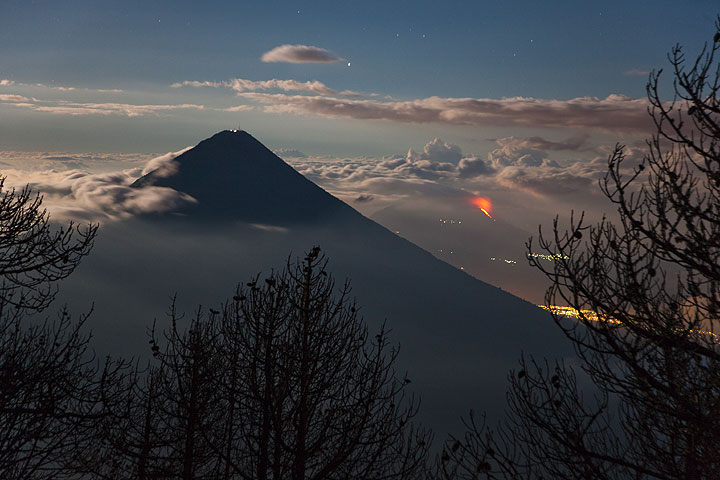 Agua and Pacaya volcano with its lava flows at night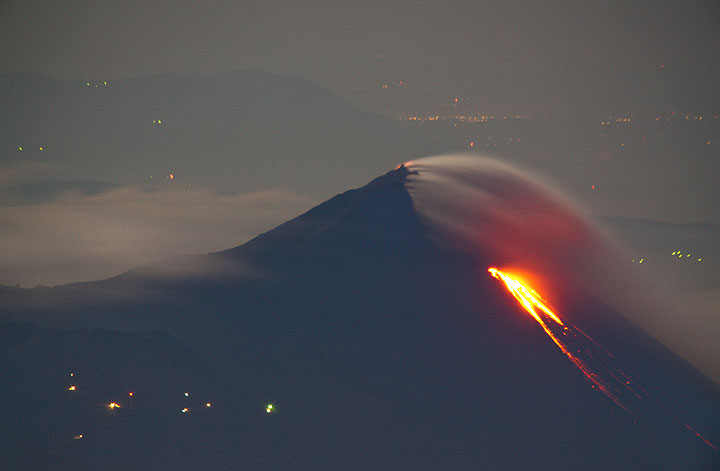 Pacaya volcano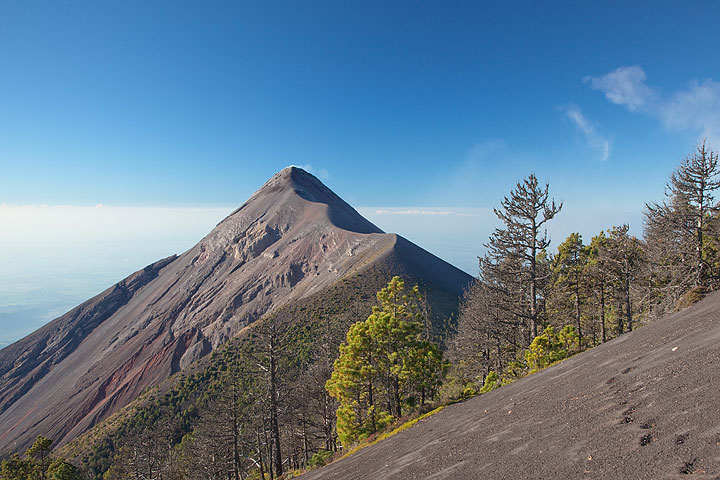 The active cone of Fuego volcano seen from Acatenango
Guatemala: a country with spectacular volcanic activity, wonderful landscapes, colorful villages and towns, friendly people.
With its 3 active and very distinctly different volcanoes Pacaya, Fuego and Santiaguito on a stretch of little more than 200 km, and many impressive conical peaks between them, Guatemala has the highest density of active volcanoes anywhere on the planet.
Accompanied by a trained volcanologist, you watch active volcanoes from up close and get an in-depth understanding of the powerful and turbulent natural processes at work.
With its colonial heritage, the lively and colorful town of Antigua is the perfect place to start and end our tour. There is time to explore the Mayan markets, listen and dance to the sounds of Salsa and Merengue, practice your Spanish and get in touch with the friendly and warm Guatemalan people.
3 active volcanoes from close: Fuego, Pacaya, Santiaguito
Different viewpoints and extended observation time for each volcano
Competent accompanying volcanologist
Lake Atitlán's spectacular landscape from above, the shore and from the boat
Impressive volcanic landscapes
Colorful towns and markets
Friendly hospitable people
Selected accommodation in charming upscale hotels
Comfortable camping
Delicious food with free choice in selected restaurants
15 days itinerary
Day 1:

Arrival in Guatemala City - transfer to Antigua

Individual private transfers from the airport to Antigua. Meeting with the guide and other participants at the welcome dinner.
Day 2:

Hiking up to Pacaya volcano

Transfer to Pacaya, short hike, setting up camp and exploring the volcanoes activity in the afternoon-evening-night.
Day 3:

Sunrise on Pacaya - Transfer back to Antigua

Morning observations at Pacaya, transfer back to Antigua for lunch, followed by a free afternoon and evening
Day 4:

Transfer to Lake Atitlán - giant ash & pumice deposits

Observation of spectacular pumice outcrops and short stops at viewpoints over

Lake Atitlán with Toliman, Atitlán and San Pedro volcanoes

.
Day 5:

Lake Atitlán - sunrise viewpoint - lakeshore hike & boat tour

Optional excursion to a viewpoint for sunrise over lake Atitlán. After breakfast at the hotel we start exploring the lake: boat tour on the lake, a hike along the stunning lake shore, and visit of a lively Mayan market town.
Day 6:

Transfer to Quetzaltenango town – Cerro Quemado volcano

Option for another sunrise excursion to enjoy the beauty of the lake. After breakfast, transfer to Quetzaltenango town where we have lunch and settle into our hotel. The afternoon is used for a short hike and visit of the historic lava flows of nearby Cerro Quemado volcano.
Day 7-8:

Climbing Santa Maria - observing active Santiaguito

Climb about 1300 m of elevation to reach the spectacular viewpoint on the top of Santa Maria volcano (about 3660 m). After lunch on the summit we make a short descent to reach the sublime viewpoint onto the active Santiaguito dome where we will be camping for the next 2 nights.
Day 9:

Descent from Santa Maria - return to Quetzaltenango

In the course of the morning we make the descent down from Santa Maria volcano and return to our hotel in Quetzaltenango where we have lunch. The afternoon and evening are free for you to rest and/or explore this charming colonial style town and its local market.
Day 10:

Observing Santiaguito from the South

Transfer from Quetzaltenango to a comfortable hotel south of Santiaguito from where you have a stunning view onto the volcano´s active dome.
Day 11:

Transfer to the Volcano Observatory of Fuego - camping and nighttime observation

After an optional morning excursion to observe active Santiaguito volcano, we have breakfast at the hotel and then make our way to the volcano observatory of Fuego. We set up camp in the fields nearby the observatory and get ready for a first night of observing Fuego´s activity.
Day 12:

Morning observations of Fuego volcano - return to Antigua

In the course of the morning we break down the camp and travel by minibus back to Antigua. After lunch, the afternoon and evening are free.
Day 13:

Fuego volcano from Acatenango volcano

Transfer to Acatenango volcano - climb 1200 m to a great viewpoint at 3600 m elevation facing active Fuego volcano - optional climb to the summit - evening & night-time observation of Fuego's fireworks.
Day 14:

Morning observations of Fuego volcano - transfer back to Antigua

Optional morning excursions (further approach Fuego volcano / climb Acatenango´s summit), morning observation of Fuego´s activity from the campsite. Descend back to the start of the hiking trail, pick-nick lunch and return to Antigua. The remaining time in the afternoon is free, but the group meets up for a farewell dinner in a selected restaurant in historic Antigua.
Day 15:

Transfer to airport - departure or extension

Individual private transfers to the airport. Extension tours e.g. to Tikal can be offered at request.
Arrival info:
The tour starts and ends in Guatemala city. Participants will be picked up from the GUA airport and transferred directly to their hotel in the colorful and charming city of Antigua, where the first and last night of the tour is.
Tour type:
Walking & study tour: active volcanoes - geology & volcanism - adventure
Difficulty:
Moderate
Group size:
6-12
Duration:
15 days / 14 nights
Dates:
no scheduled dates at present
Price (per person): $ 3900 €£¥
Included:
Accommodation in double / twin rooms & tents as per program
All transportation in comfortable private minibus or 4x4 vehicles according to itinerary
Private individual airport transfers Guatemala-Antigua-Guatemala
Boat tour on Lake Atitlán
Full board during camping (hot tea & coffee at all times, fruit, cake, cooked breakfast (e.g. omelette, pancakes, rice), lunch snack, fully cooked 3-course dinner with soup + pasta or rice with meat + desert)
3 liters of drinking water per person per day during trekking
All camping gear except personal sleeping bag (spacious dome tents, inflating mattresses, cooking gear etc)
Kitchen tent and cook
Camping chairs (one for each participant)
Restaurant meals as specified with B(breakfast), L(unch), D(inner) including drinking water, coffee and tea
Entrance fees to National parks and sites
Porters for Pacaya, Santa Maria and Acatenango (porters for camping gear + food + 1 porter per person carrying up to 15kg personal gear; extra porters can be hired at extra cost)
Local guides for security
Tips for local staff (porters, local guides, ...)
Experienced English-speaking Guatemalean guide during the whole trip
Professional accompanying volcanologist from our team
Tour guide:
Either Yashmin Chebli or Tom Pfeiffer, as they are the two volcanologists and experienced VolcanoDiscovery tour guides for the Guatemala volcano adventure.