Light of the Aegean
Photo tour to Santorini, Cyclades, Greece
Santorini is one of the most photogenic islands in the world.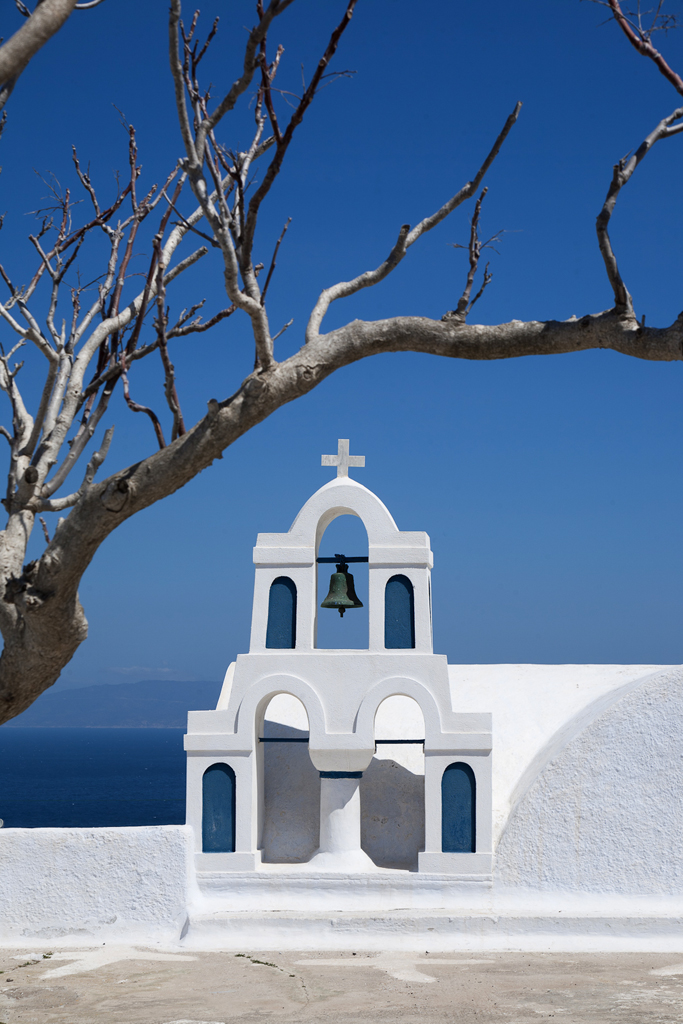 Little chapel in Ia village
Easter flags in Ia
Chapel in Ia
Sailing boat in the sea of the caldera
In Finikia
Windmill
The "heart of Santorini"
The Taxiarhes hill
Barbara and the horse of her son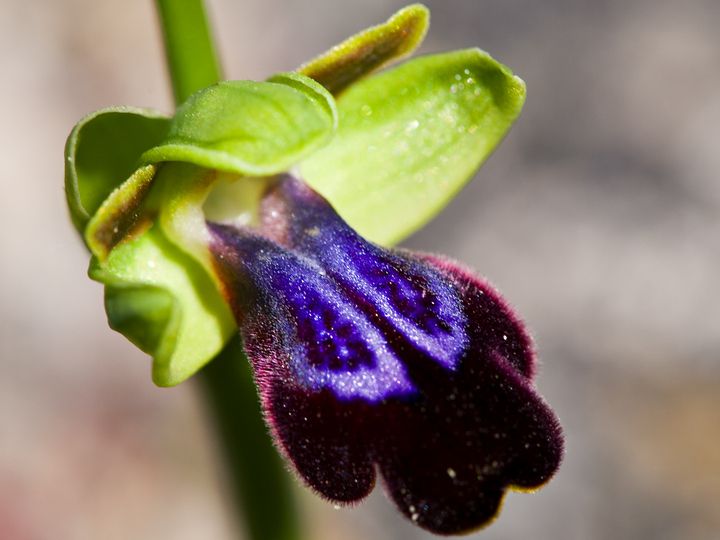 An spring orchid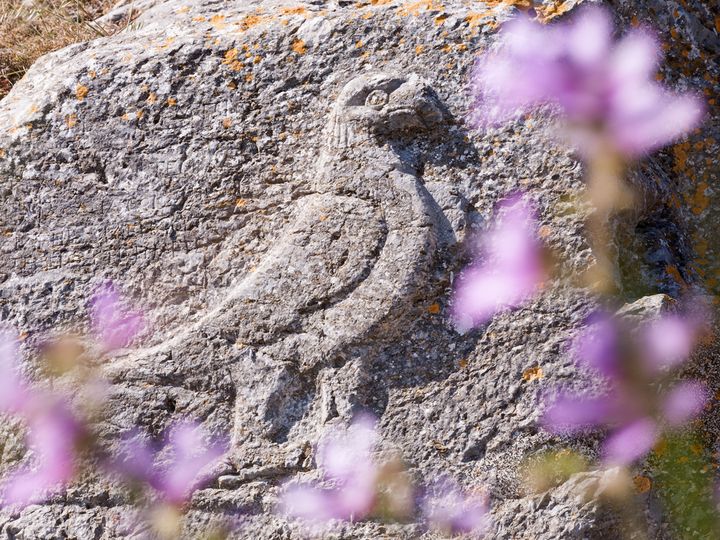 The ancient eagle in ancient Thira
Window at Episcopi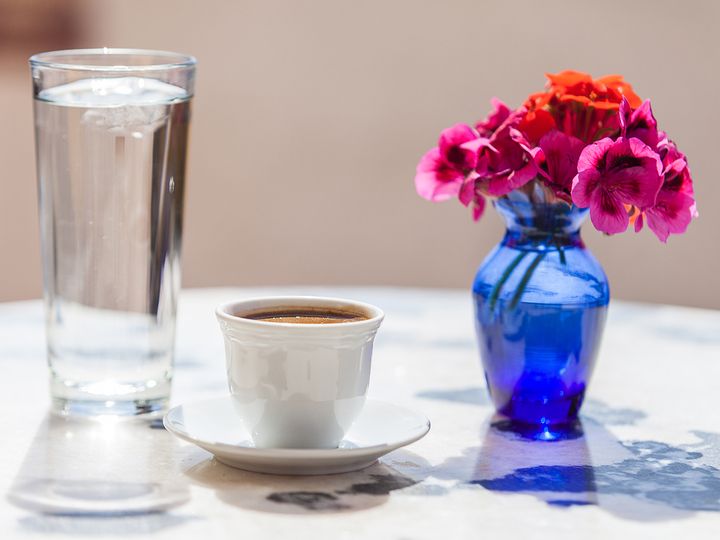 Greek coffee
Meletinia sweet
Papaver rhoeas in sunlight
Santorini needs not much introduction: beautiful white nested houses in harmonic shapes and ever-changing arrangements, blue churches, a truly unique light on the deep blue Aegean Sea surrounded by steep, colorful volcanic cliffs... Santorini Island is an all-time classic for photographers. There is probably no single picture book about Greece and the Mediterranean that does not have at least a few photos from Santorini.
It has some of the most picturesque examples of Cycladic architecture, a grand and unique volcanic landscape. But it also has a much less known side of rural life and living traditions of Greek island life.
This tour can be fully customized and arranged at custom dates for individuals and small groups on request.
Unique photo opportunities for great landscape, nature, architecture and traditional life
Some of the best light in the world
Expert photographer guides (Tobias Schorr or Tom Pfeiffer) - both speak also Greek!
Explore unknown gems of Santorini
Small group sizes
Flexible program adapted to your preferences & weather conditions
Beautiful accommodation in great setting
Delicious local food and wine
Santorini photo tour -7 days sample itinerary
Day 1:

Photography on Santorini (arrival & 1st walk)

There is no particular itinerary and each tour will be different, but we will show you a sample itinerary. According to weather and light, as well as your photo preferences, we take you around the island on excursions by car, boat and usually short hikes to the most interesting and scenic locations, celebrations and whatever comes up.

Quite often, we will use the "Golden Light" in the morning, as well as the warm afternoon and evening light and the "Blue Hour", while during the day, we have time to go exploring locations and discover new facets of the island group.

After arrival (depending on your arrival time) we will do a first round walk in Ia village for your orientation and to find great spots for taking photos the next days.
Day 2:

Day 2: Morning photography at Ia & sunset

To get the best photos of Ia village, without crowds of tourists, we will start early in the morning. The lanes with the shops being still closed give us great opportunities for photos. We will get back to the hotel or to a nice café for our breakfast. Later we do a round tour to discover the entire island. There will be an afternoon break to relax. We will in teh late afternoon to walk to one of the best spots for taking the sunset above the Aegean Sea with the best view on Ia village. We may stay longer to take also night photos with the tripod.
Day 3:

Tour to the capitol town Thira

Even Thira town is the capitol town and the first target of all tourists, we will discover the best spots for photography. There are some nice lanes without tourist shops. We may see also the architecture of the catholic quarter or we walk along the caldera to Imerovigli. If you like, it is even possible to hike from Thira back to Ia. In spring time we can also look out for rare plants at the mountains of Mavrovouno with orchids, ideal for close up photography & macro.
Day 4:

Private boat tour to the volcanic islands

One of the most exciting tours is sailing with a private chartered boat to the volcanic islands in the center of the caldera. There are great opportunities for unique photos. There are the craters of Nea Kameni with beautiful lava structures. Also the colors of the thermal springs flowing into the deep blue sea are amazing. With our friend Sostis we can visit places, the other mass-tourism-boats can not reach. In his island Palea Kameni, we will see the beautiful crater lake, his goats and have great landscapes in sight.
Day 5:

The cliffs of Vlyhada &

There are great spots for landscape photography and one of the most impressive places is the coast line of Vlyhada with its huge rocks of pumice. Also there are many details at the beach for macro photography. If there is still time and interest, a little walk to the ancient cemetery of Perissa is possible. There are a lot of interesting places for photography around...
Day 6:

The villages Pyrgos and Emporio

The village of Pyrgos on a mountain top is ideal for overviews over all the caldera. There are nice lanes and chapels. Later we may do a hike down to the castle like village of Emporio with many opportunities for architecture photographs. In the late afternoon we could do some nice sunset photos from the caldera near Acrotiri.
Day 7:

The red beach and Acrotiri village

The red beach of Acrotiri is famous for its red volcanic rocks in which there you find also the picturesque chapel Agios Nikolaos. If you like, also a visit of the prehistoric excavation of Minoan Acrotiri is possible. If you like hiking, there are many interesting place to discover on the western part of Santorini island.
Day 8:

Departure

On the departure day we will bring you back to the airport of Santorini or tho the ferry boat in Athinios harbour.
Arrival info:
The tour starts and ends on Santorini. Santorini can be reached easily by air via Athens (and in the summer directly from many European cities), or by ferry from Pireus and other islands.
If requested, we're happy to help making arrangements or include the flight / ferry to Santorini for you.
Tour type:
Photography tour: photography - geology & volcanism - nature & culture
Difficulty:
Easy
Group size:
1-6
Duration:
4-7 days
Dates:
Custom and group dates
Price (per person): on request
Included:
7 days accommodation (mid-class hotel)
All transfers as needed on the island (except boat trips, arranged as needed)
Half board
Professional photographer guide and photo workshop
Possibility to store your photos on USB-Stick (we will have our PCs in the hotel)
Tour guide:
The tour can be guided by photographer Tobias Schorr or volcanologist Dr Tom Pfeiffer who both know the island like their second home and are experienced photographers.