Popocatépetl Volcano Special
tour to see the ongoing eruption of Mexico's most active volcano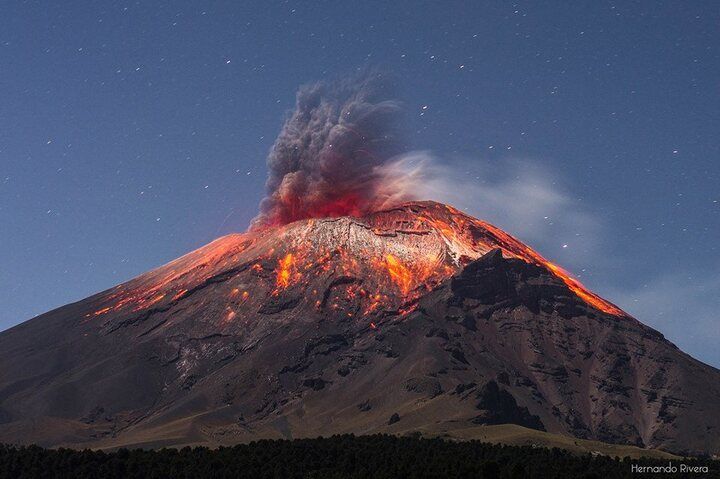 Eruption of Popocatépetl from the Paso del Cortez (image courtesy: Hernando Rivera)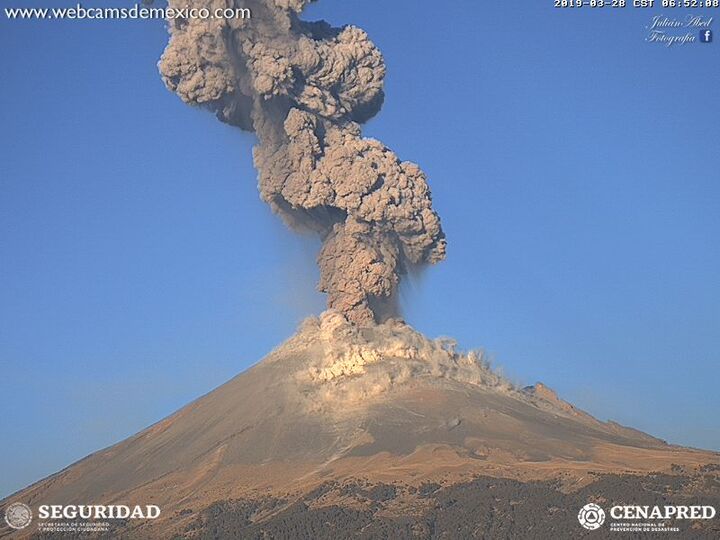 Eruption of Popocatépetl on 28 Mar 2019 (image: Webcams de Mexico / CENAPRED)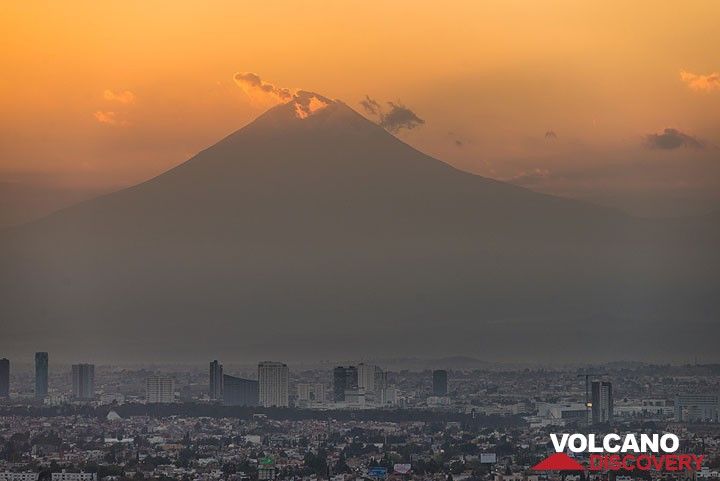 Popo seen from Puebla city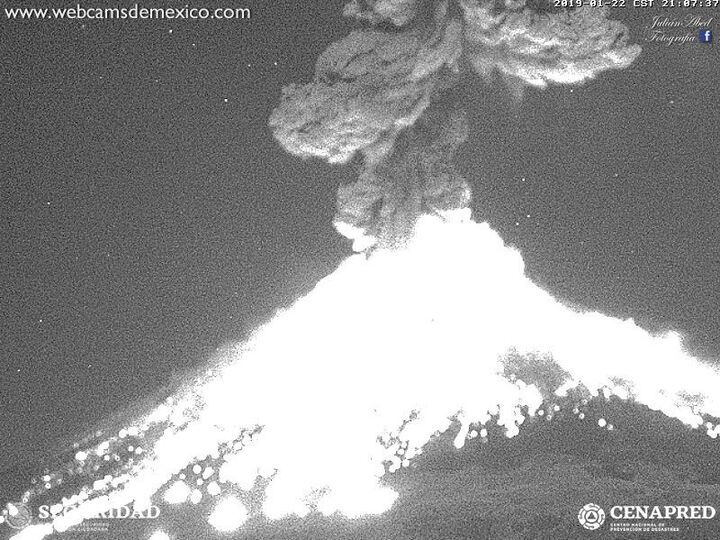 This is what we hope to see with some luck...: a very strong vulcanian explosion. Example from 22 Jan 2019 evening (image: Webcams de Mexico / CENAPRED webcam)
Due to the elevated activity of Popocatépetl volcano in spring 2019, we offer a Volcano Special from 15-20 April:
We have rented a house near the charming town of Amecameca, about 12 km NW from the summit. Already with good views from this place, we will use it for the 5 days / nights as our base for various excursions to set up photography camps at the best available viewpoints.
There is no fixed day-to-day schedule,- this will be decided upon on location.
The tour is for you if you're interested in volcano photography and have a lot of patience as intervals between events are typically several hours to even days!
get to know one of the world's most active and famous volcanoes
chances to see large explosions
stay in a very beautiful location on the foothills of the volcano
15-20 April Popocatépetl Volcano Special
Note:
15 April: meeting at the airport of Mexico city, transfer to our base near Amecameca
15-20 April: day- and night-time excursions as function of activity, weather, group mood etc. No fixed schedule, but we are flexible as we have a minibus for transfers at any time
Accommodation: 5 nights in a comfortable house (sleeping arrangements in shared bedrooms or on sofa etc)
20 April: return to Mexico airport, end of service
Tour type:
Volcano expedition: photography - active volcanoes
Difficulty:
Easy
Group size:
3-6
Duration:
6 days / 5 nights
Dates:
no scheduled dates at present
Price (per person): 1650 € $£¥
Included:
all transportation from and to Mexico airport
rental of minibus during the tour
very experienced local driver and guide
accommodation in shared rooms