Private custom tours and shorter excursions:
Updated: May 28, 2022 17:48 GMT -
Refresh
We offer small groups and individuals to explore our destinations on private tours as well shorter 1-day excursions that can usually booked any time of the season and are highly customizable:
Saronic Gulf (Greece)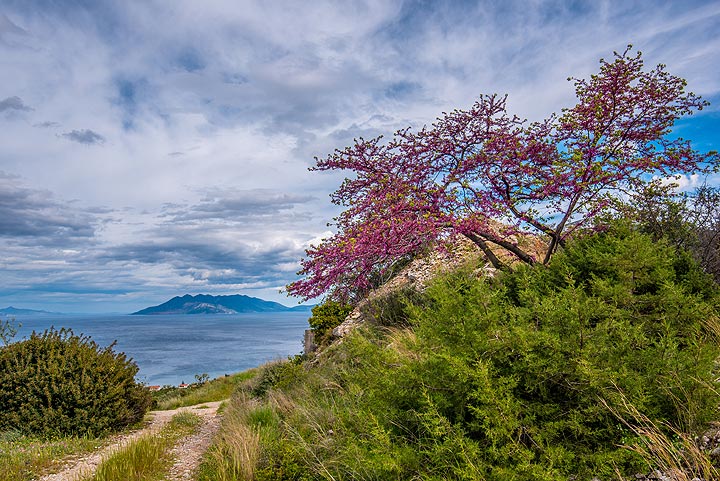 2-day excursion to the Methana volcanic peninsula in the Saronic Gulf near Athens
3 days / 2 nights - Easy to Moderate
from 320 EUR p.p.
Custom and group dates


The Saronic Gulf opposite of Athens is one of Greece's most undervalued destinations. Beyond the better known attractions such as Aegina, Poros, Hydra, and Epidauros, few people visit anything else.
Deeply intertwined with ancient history and legends, the
Saronic Gulf is an area full of unspoiled nature, hidden archeological remains, charming villages
and even has an
active volcano
(currently dormant) right in front of Aegina: the
Methana peninsula
with its lush, green mountains and hidden geologic treasures such as fumaroles and hot springs famous since antiquity.
On this tour which is
available throughout the year at dates on request for small groups of up to 6 people
, you will get to know some of the lesser known, but gorgeous destinations of this area,
accompanied by an expert geologist or photographer from our team
. It is a perfect addition to your visit to Athens or Greece in general and can be easily combined with your own program:
Starting in Athens, we pass the famous
Corinth channel
where a photo stop is almost mandatory, and soon reach the area of
Epidaurus
where we should visit the most famous and most beautiful of all Ancient Greek theaters. We then take you to the Methana peninsula where we spend two nights.
The tour ends in Poros Island, one of the most picturesque of Greece
and from here you can extend your visit of the Saronic Gulf (ferry connections to Aegina, Hydra etc) or return to Piraeus and on to other islands or back to town or the airport.
Truly a tour off the beaten track!
more info
Milos Island (Greece)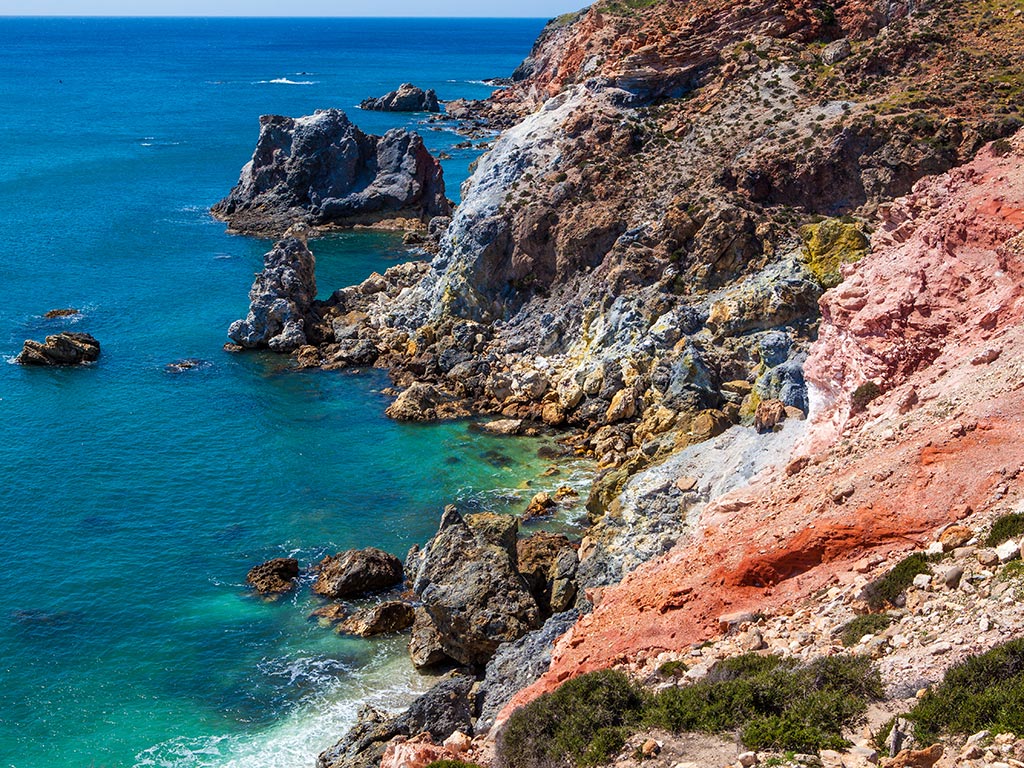 Private short tours on Milos to discover its fascinating geology and history
3-4 days (customizeable) - Easy to Moderate
on request
Custom and group dates


The Mediterranean island of Milos is one of the most beautiful and photogenic islands of Greece.
Known as the birthplace of Venus de Milo, one of the most famous Greek statues from the classical era, Milos is exceptionally rich in mineral deposits, boasting a
particular scenic beauty
that leaves visitors breathless. It also offers a great number of superb and uncrowded beaches, as well as spectacular coastal cliffs with multicolored volcanic rocks of all types on display. Luckily, its millennia-old history as an economic base in mining has prevented it from becoming a mass tourism destination. The island is ideal for both active and laidback holidays. You'll also be happy to know that traditional Greek hospitality is still very much alive here.
Geologically, Milos is a wonderland packed with
picture-book volcanic features
. Embark on a series of different excursions by land and sea to explore the faceted volcanic history of the island through its rocks, guided by a trained geologist. No previous knowledge of geology is required, and the excursions represent a vibrant mix of hiking, sailing, observation, and holidaymaking. Great local Aegean cuisine and good company round out this tour, which can also be combined with our
study and walking tour on Santorini
.
more info
Santorini Island (Greece)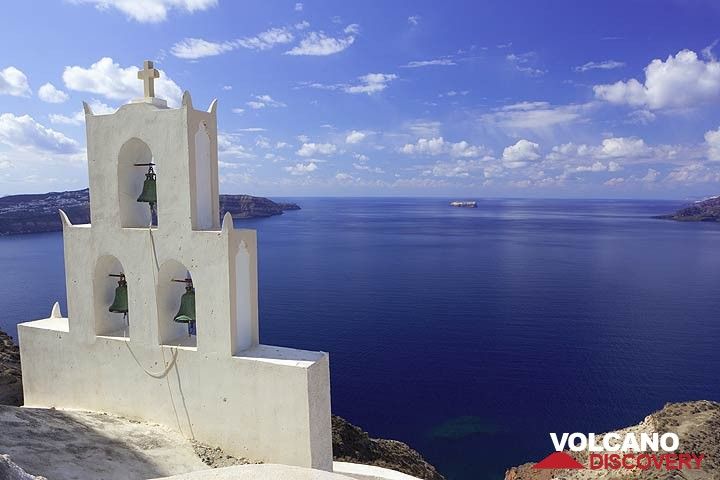 private tours to discover Santorini's geology with a volcanologist, 1-3 days
1-3 days - Custom (variable)
from 750 EUR
Custom tour dates
We offer you
private geology tours
to get to know the extraordinary geology and natural history of Santorini island, but also aspects of the deep connection with its cultural history and archaeology.
more info
West Java (Indonesia)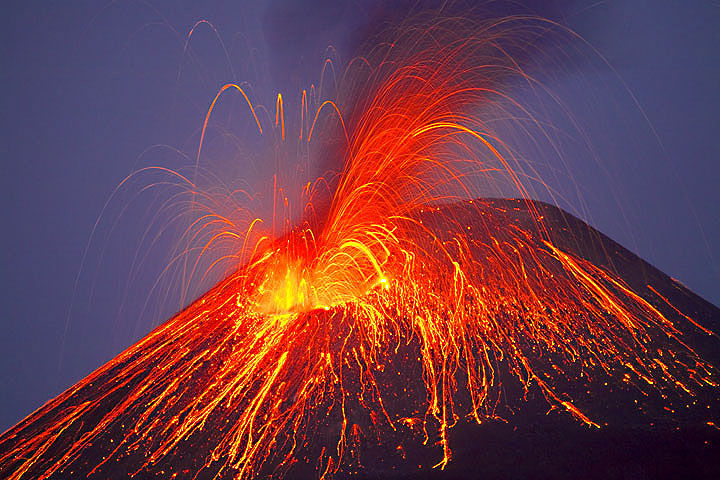 expedition to study & observe Anak Krakatau volcano and its activity
NEW expedition 4-8 May 2020 - 2 nights on Krakatau!
This is your chance to get to know
one of the most famous volcanoes with an expert and witness the dramatic changes from the Dec 2018 collapse.
During this physically easy expedition, you have the unique opportunity to experience one of the world's most beautiful and powerful volcanoes. The exact itinerary varies from tour date to tour date, but we usually spend
between 2 and 4 full days and nights on and around the volcanic islands of Krakatau
. Depending on the intensity of Anak Krakatau's activity we either camp on the beach of the active volcano itself or make our camp on one of the surrounding islands. Watching
Krakatau's fireworks
when it is active is
truly spectacular
and we will do so from
various viewpoints
both on Anak Krakatau itself and the neighboring islands, using the
chartered boat
we have
at our disposal
.
Even when there is no eruption, the active volcano of Anak Krakatau with its
lunar landscapes, fumaroles and frozen lava flows
, and the surrounding islands'
spectacular pumice cliffs
on what remains of the island complex destroyed in 1883, is well worth exploring. Your expedition leader and tour guide Andi has been closely watching this volcano's activity and changes over the past 15 years and will happily share his geological knowledge with you!
Hot springs and beautiful coral reefs
and other natural highlights of this unique bioreserve make this a perfect trip if you like a volcano extension out from Jakarta. The tasty camping food with
fresh fish and overall excellent organization
by our experienced local crew round up this trip into an unforgettable travel adventure.
more info
East Java (Indonesia)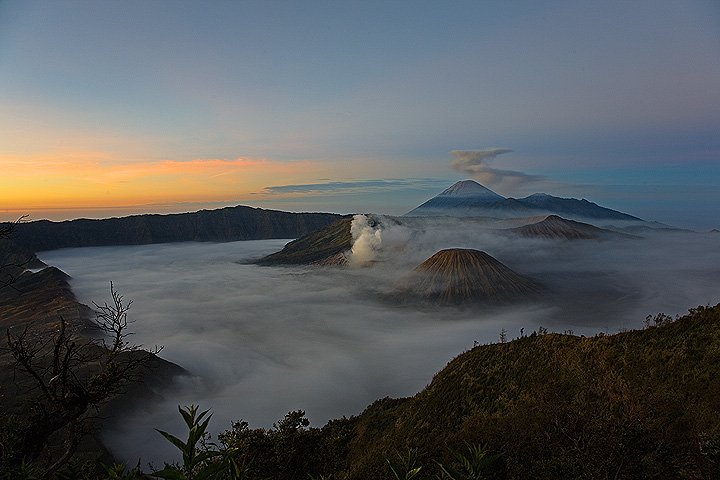 4-5 days walking tour to Bromo, Semeru and Ijen
4-5 days - Custom (variable)
depending on nr of people and program
Custom tour dates
On this tour you will explore the best known and most active volcanoes of East Java:
Bromo and the spectactular Tengger caldera
, the constantly active
Semeru
and
Ijen volcano
with its infamous acid lake and sulphur mines.
Hot springs, rainforests, dramatic landscapes, Indonesia's welcoming and charming people, scientific and local competence, a mixture of fun and adventure await you. The tour is ideal as an excursion from Bali and is designed for individuals or small groups on request.
more info
East Java (Indonesia)
trekking tour to Semeru, Bromo, Ijen volcanoes (East Java)
7-9 days - Moderate to Challenging
depending on nr of persons and itinerary
Custom and group dates


Climb and explore E-Java's most active and beautiful volcanoes: Semeru, Java's highest peak, mysterious Bromo and colorful Ijen with its acid lake and the impressive sulfur deposits.
This is a trekking tour designed for individuals or small groups. If you seek an adventure to combine with your holiday on Bali, this tour is the perfect choice.
more info