Santorini Geology Tour
private tours to discover Santorini's geology with a volcanologist, 1-3 days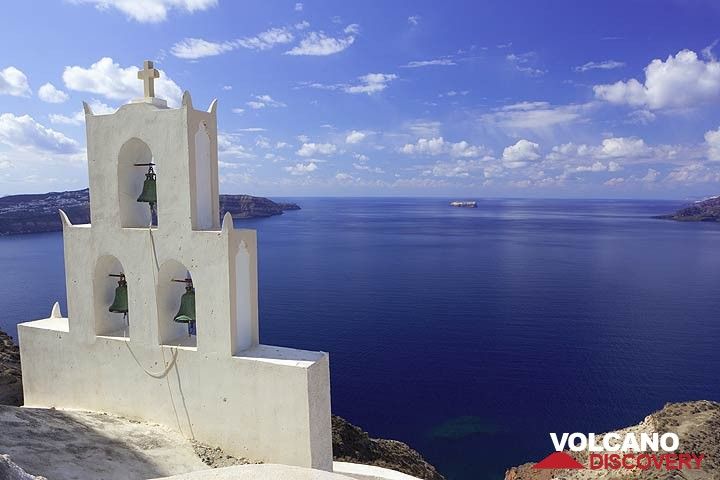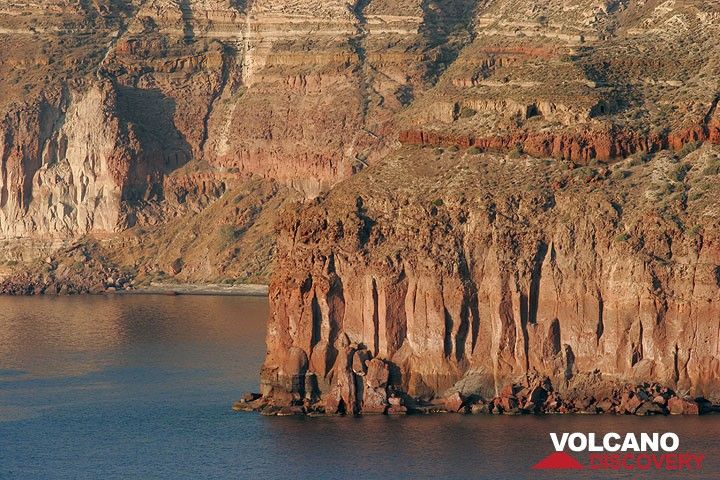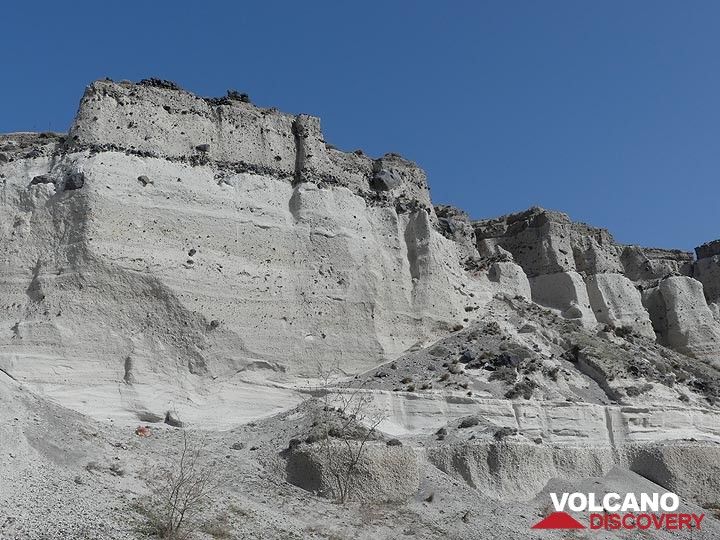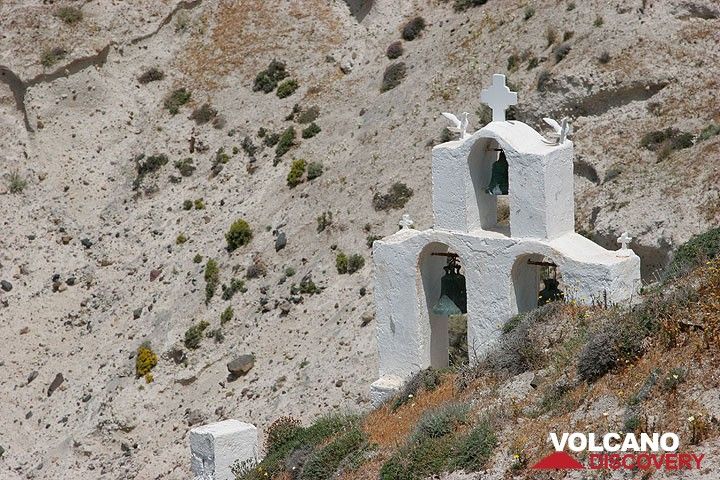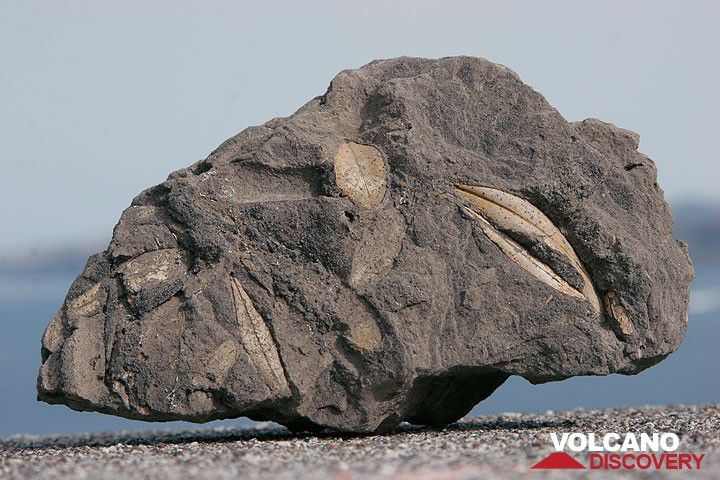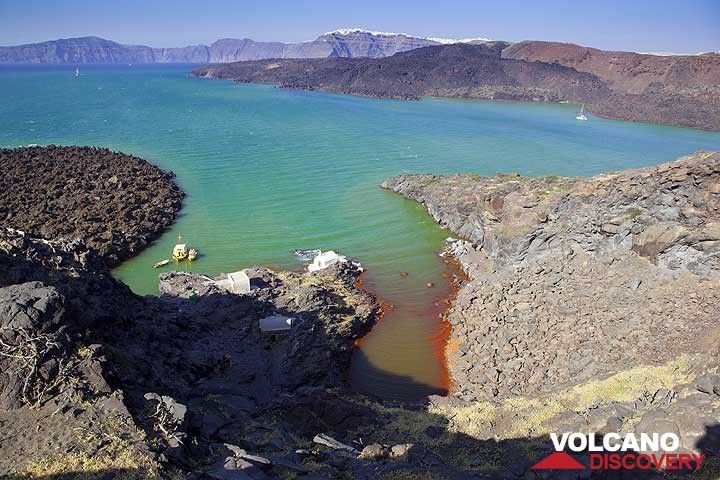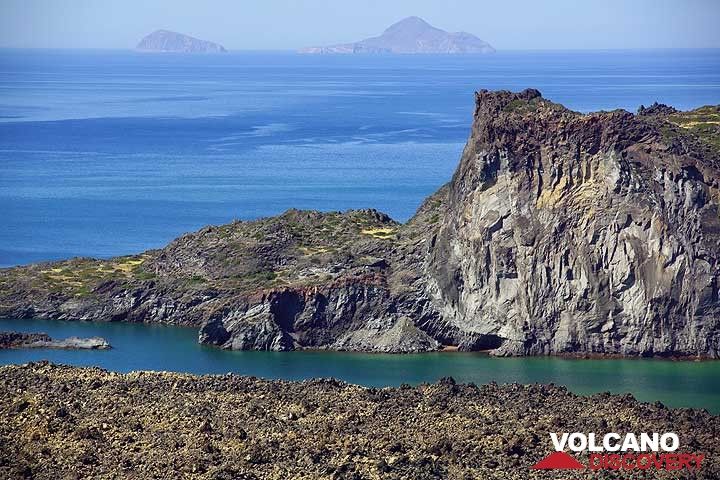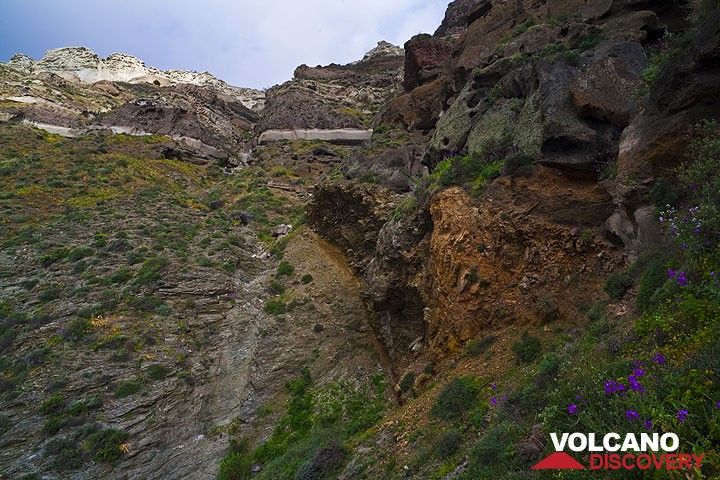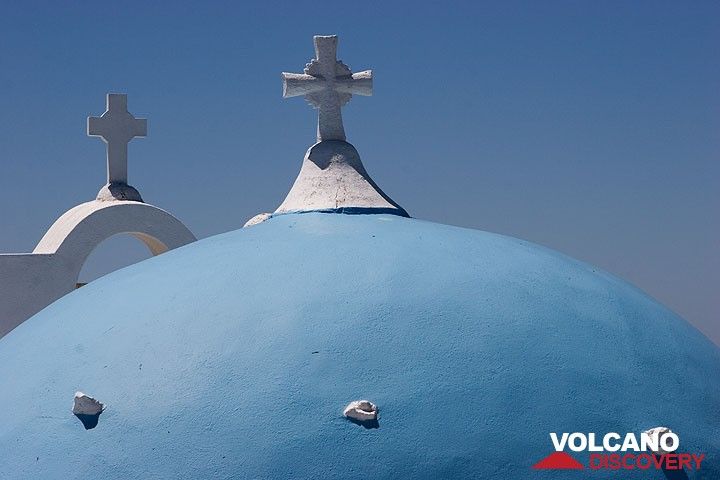 Santorini is not only arguably one of the most beautiful islands in the world, but also one of the "hot spots" of volcanology: its spectacular sea-filled volcanic caldera surrounded by steep colorful cliffs tell the history of a varied and sometimes very violent volcanic past, which is far from over although the volcano is currently sleeping.
We offer you private geology tours to get to know the extraordinary geology and natural history of the island, but also aspects of the deep connection with its cultural history and archaeology.
At around 1600 BC in the late Bronze Age, one of the strongest explosive eruptions in human history occurred on Santorini and dramatically changed the island and a wide area around it. It had profound impacts and probably changed the course of ancient history. Its traces can be found in the myth of Atlantis has its origin in this major natural event.
There's no fixed schedule, but we will discuss with you what your preferences are and adapt the tours accordingly. The tours are guided by one of our expert team geologists, usually Dr. Tom Pfeiffer, who has been studying the volcanic history of the island since 1997 and knows the island and its spectacular geology like his pocket.
Prices and availability vary on group size, season and availability. Please inquire.
Get to know Santorini's geology with a geologist
Spectacular volcanic features
Private guide
Highly customizeable
Santorini private tour
Note:
Each tour is fully customized and available for both interested laymen with only basic or no previous knowledge in geology / volcanism to university-grade level.
We recommend at least 2, better 3 full days to give a comprehensive overview of the geology / volcanic history of the island.
Your guide will provide transportation. On a two days tour, you will be able to visit the most important and geologically interesting sites accessible by car and on short hikes. If you have 3 days, we recommend a half-day or full day boat tour to the volcanic islands and the spectacular caldera clifs.
Tour type:
Short tours and excursions: geology & volcanism
Difficulty:
Custom (variable)
Group size:
1-6
Duration:
1-3 days
Dates:
Custom tour dates
Price (per person): from 750 EUR
Included:
private geologist guide available for up to 8 hours tour per day
local transfers
Tour guide
Normally, volcanologist
Dr. Tom Pfeiffer
accompanies this tour. Tom has been traveling to volcanoes and documenting volcanic activity for over 20 years. His science background includes a PhD thesis about Santorini and Vesuvius volcano and he has worked at the Hawai'i and Vesuvius volcano observatories before founding VolcanoDiscovery in 2004 and the new brand Volcano-Adventures in 2015.
Tom speaks German, English, Italian, French, Greek and Danish fluently as well as some Spanish where needed.
Volcanologist Dr. Tom Pfeiffer on Santorini