Volcanoes of Peru
12-days study & walking tour to Peru's active volcanoes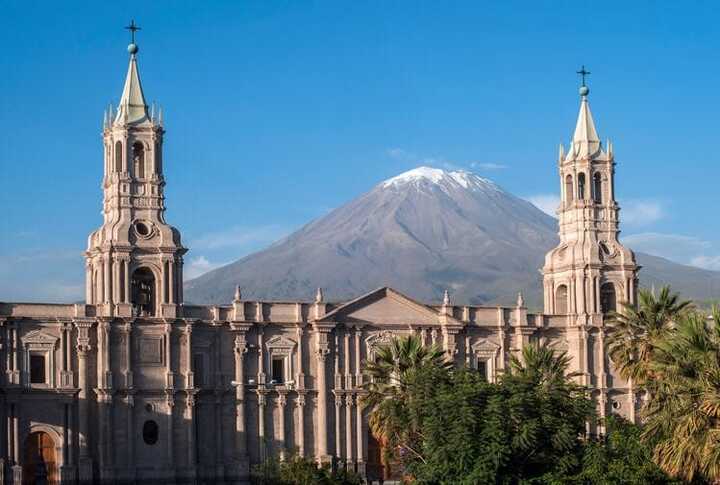 El Misti volcano behind the cathedral of Arequipa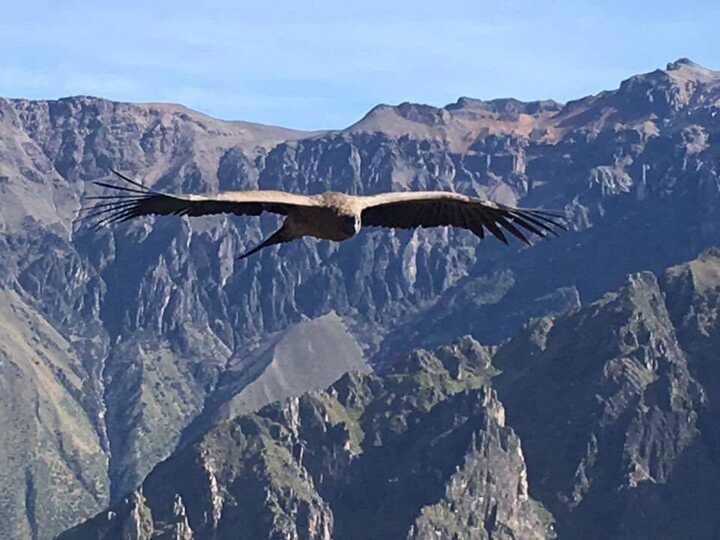 The condor is a sacred bird in many Andean cultures.
Volcano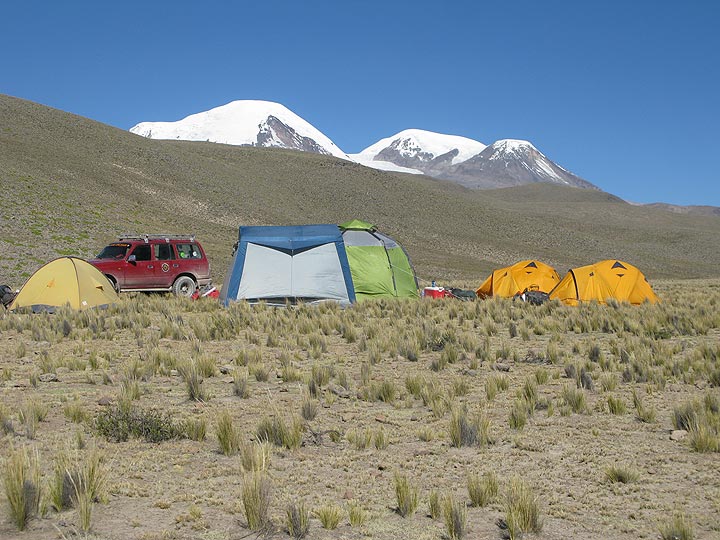 Base camp at Sabancaya
Beautiful sights
Sabancaya is fuming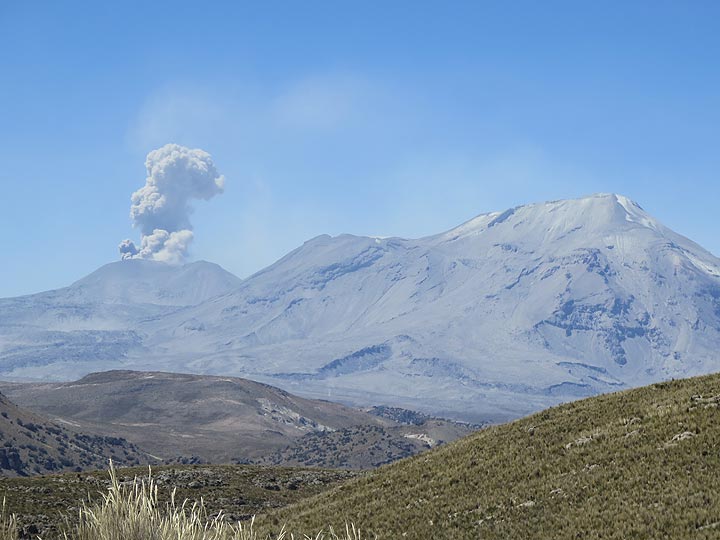 Sabancaya
Picnick
Volcanoes in snow
Dear friends, you are welcome to join our team in a pilot trip to Peru in June 2021! Our 12-days itinerary includes visiting of the most beautiful and interesting sights around Arequipa from "volcanic point of view": La Laguna de Salinas natural reserve at the foot of El Misti, Ubinas, Picchu Picchu volcanoes, Andagua Valley of Volcanoes with more than 140 lava domes and scoria cones, formed milliones years ago, Colca Canyon – the second deepest canyon in the world, 3 full days and nights filming active Sabancaya volcano from different points, as well as unspoiled Andian nature with abundant wildlife, local culture and food. Itinerary can be modified on place according to the group physical conditions and the weather.
The historic center of Arequipa, "The White city", built in volcanic sillar rock – UNESCO World Heritage
The majestic El Misti volcano – a perfect symmetrical stratovolcano dominating the town of Arequipa with the prominence 1,785 m
Moon landscapes of the Ubinas volcano - the most active volcano in Peru, possibility to climb the top.
Amazing scenery of the Volcano valley formed by endless number of lava domes and scoria cones, one of the most interesting geological formations one can see.
Colca Canyon – the second deepest canyon in the world with condors - the biggest birds.
3 full days/nights camping at the foot of active Sabancaya volcano (its name means "tongue of fire" in Quechua Indian language)
High-mountain natural hot-springs
Abundant Andian wildlife – flamingo, condors, lamas, alpacas, vicuñas
Traditional home stay with local people and food
12 days Peru
Note:
This is the planned program for our pilot tour:
Day 1:

Arrival in Arequipa

Arrival at the Arequipa airport, transfer to the hotel.
Day 2:

Arequipa - Valle de Majes - Toro Muerto - Andagua

Full day trip to Andagua. On the way: visit of Corire - Majes valley and walk around unique the Toro Muerto petroglyphs. Stop at Jurasic park known as Qerulpa, where the tracks of the Dinosaurs were founded. Pass by different small valleys and villages, ascend to the base of the 3rd highest peak in Peru -Paso Coropuna (4930 m) and descend to Andagua (3580 m).
Day 3:

Trekking in Andagua valley - Mamacocha lagoon - Ayo valley

Trekking in Andagua valley. Explore 2 small extinct volcanoes "Los Mellizos" (Twins). Trekking through the Valle de los Volcanes. Drive down to valley of Ayo (1950 m) known for its vineyards, where good artisanal vine and Pisco (grape brandy) is produced. Wine tasting in the local shop. Short walk to see the mysterious and blue waters of Mamacocha lagoon (1690 m).
Day 4:

Andagua - Orcopampa - Caylloma

Deprture from Andagua. Short uphill trek to "Mirador de Antaymarca" to take good pictures of volcanoes. Drive through cactus forest to the point of 4700 m, then descend to Lorocca lagoon (4500 m) and drive to Caylloma.
Day 5:

Caylloma - Mismi Amazon source - Chivay

Drive to Carhuasanta valley (4400M). Nice uphill trekking to the first 900 m of the Amazon River. Downhill drive to upper section of Colca valley with stops in few viewpoints (Tuti & Canocota). Hike to the hot spring in Chivay (optional).
Day 6:

Chivay town - Colca Canyon - Mirador Cruz del Condor - Laguna de Mucurca

Transfer to "El Mirador Cruz Del Condor". A short and alternative trekking along the canyon to arrive to the Condor cross viewpoint - to be able to see the Condors very close. Drive to Cabanaconde (3280 m) and then up to Laguna de Mucurca (4308 m) for nice picture and video of the Sabancaya volcano from the northwest section
Day 7:

Laguna Mucura - Patapampa - Sallalli

Drive around to different points to get different views of the Sabancaya volcano.
Day 8:

Sabancaya volcano (Southeast side) - Arequipa

Enjoy staying near Sabancaya. Photo sets. Departure to Arequipa.
Day 9:

Arequipa - Chiguata village -Salinas lagoon - Ubinas base camp

Drive from Arequipa to Ubinas base camp. There are a lot of beautiful places to see on the way: views from the back of Misti volcano, Chachani and Pichu Pichu Mountain, Misti geological faults, the pre-Inca terraces of Chiguata and Cachamarca sector, Queñuales forest trees and fauna. Visit Salinas Salt Lake to see pink flamingos.
Day 10:

Ubinas summit-come back to Arequipa

Climbing Ubinas, visit the second crater, walk to the small volcanic sand hills. Return to the camp and departure to Arequipa
Day 11:

Full day in Arequipa

Free day in Arequipa
Day 12:

Departure Arequipa

End of the tour. For the tourists who are not staying further on their own, airport transfer will be provided.
Arrival info:
The tour starts and ends in Arequipa, where the first, second and last night of the tour is. Participants arrive to the hotel (on their own expences), where they will be met by the guide.
Tour type:
Walking & study tour: nature & culture - active volcanoes
Difficulty:
Challenging
Group size:
3-6
Duration:
12 days / 11 nights
Dates:
no scheduled dates at present
Price (per person): 3490 € $£¥
Included:
Accommodation.
Private 4x4 transportation.
English-speaking guide.
Camping gear (tents & sleeping mats).
Entrance to archaeological sites and national parks.
Food on the mountains according tour itinerary.
Drinking water for whole trip.
Cook service on the mountains only.
Cooking and dine tent.
Table and camping tables for Ubinas and Sabancaya.
Tour guide
A volcanologist from our team will accompany the group during this tour.