Kilauea Volcano Special
volcano tour to watch the ongoing eruption of Kilauea volcano, Hawai'i
" It was, for me, an experience of a lifetime! " (Regina R., New Hampshire)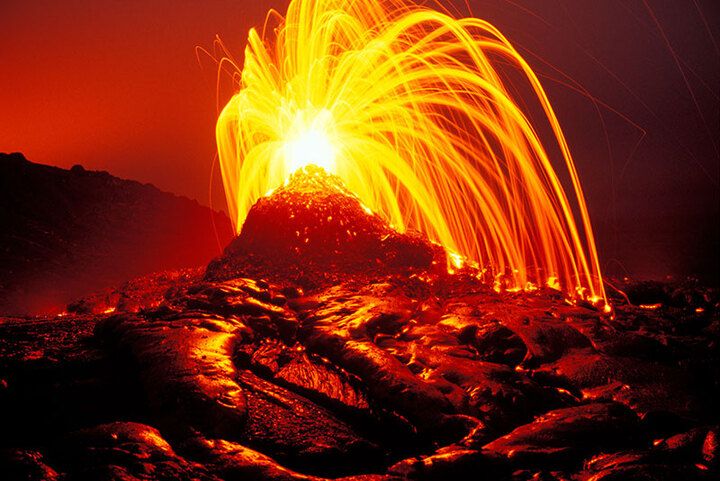 Lava shooting into the air from an erupting skylight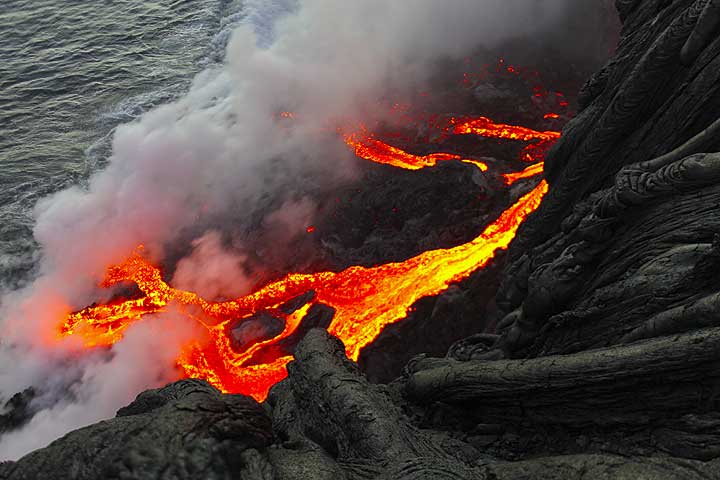 Lava flows into the ocean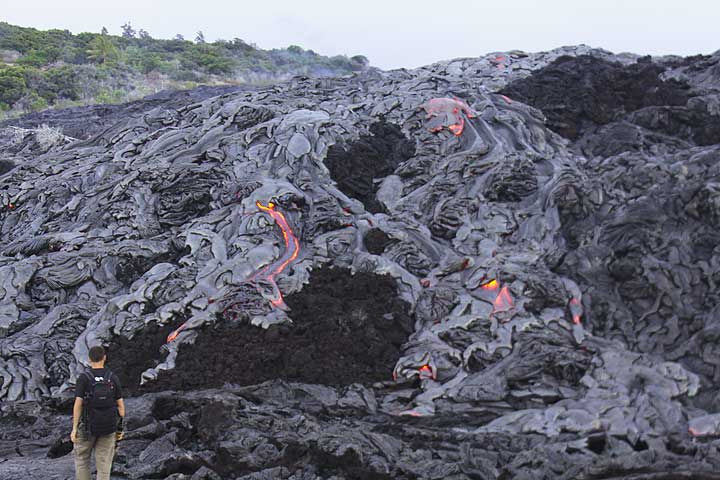 Lava flows at the base of the pali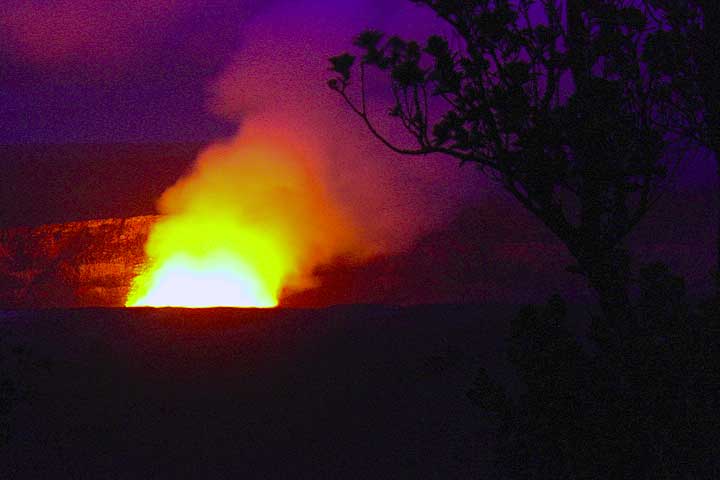 Glow from the Halema'uma'u lava lake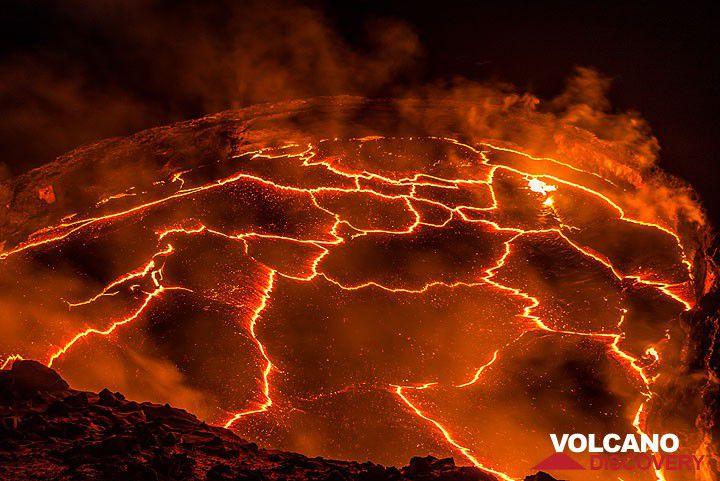 Lava lake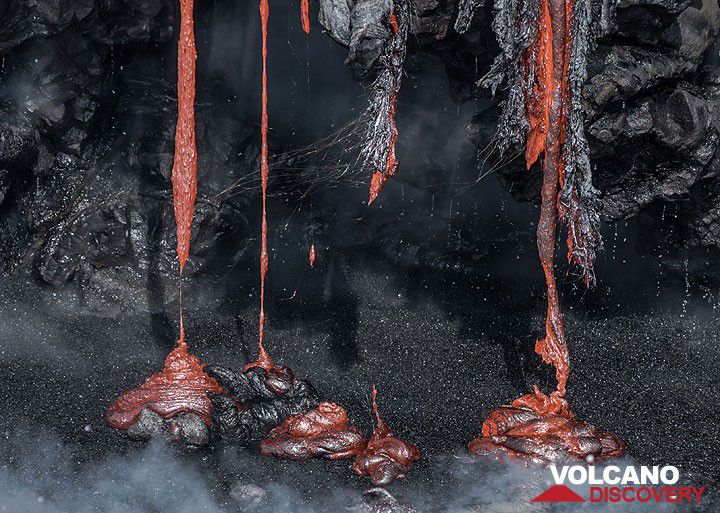 Lava flowing into the sea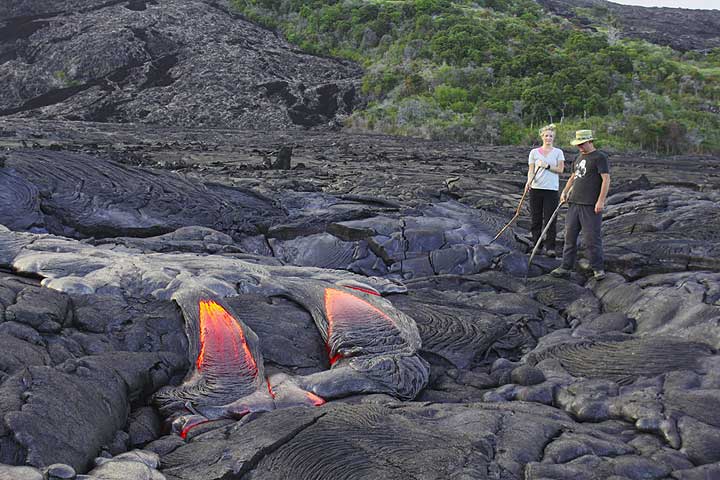 At the steaming grounds near the caldera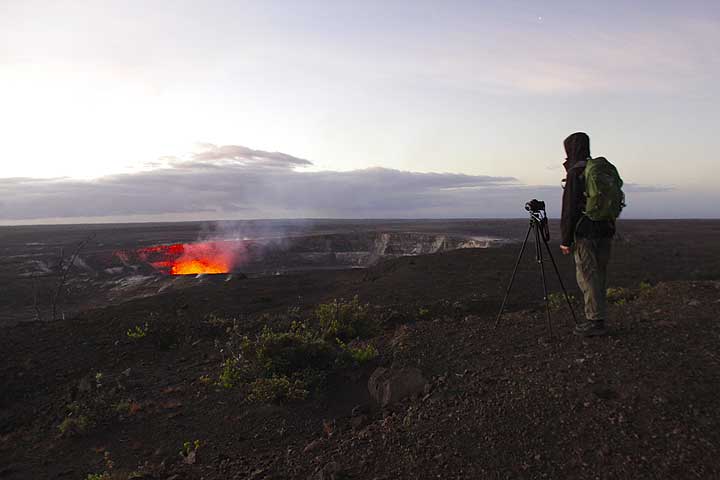 At the lava sea entry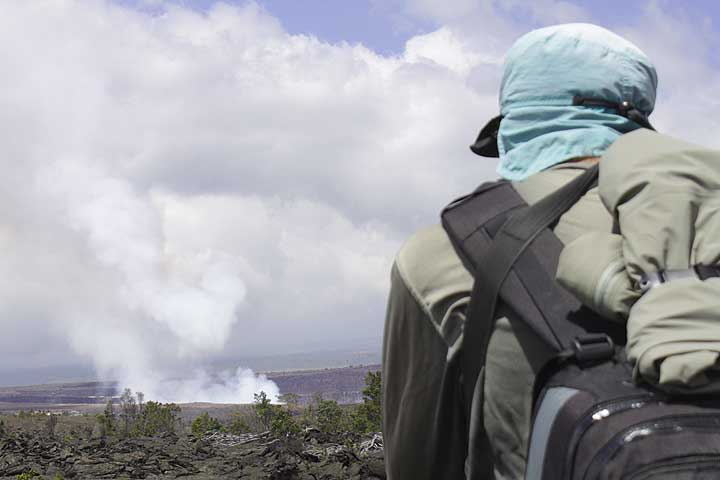 Photographing lava flows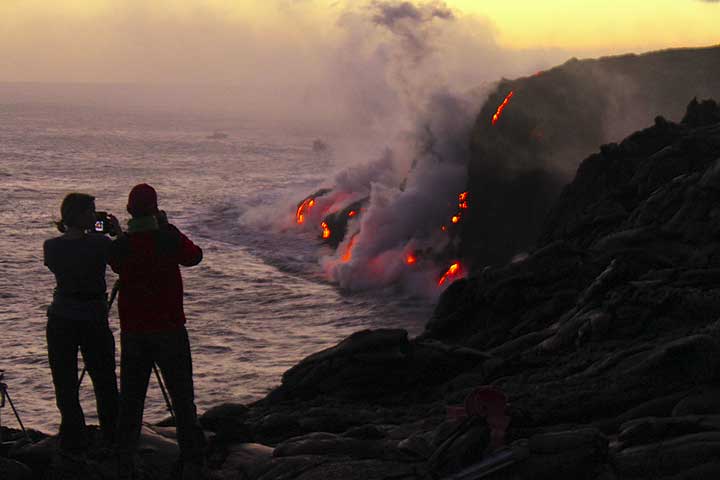 Lava flow in the dark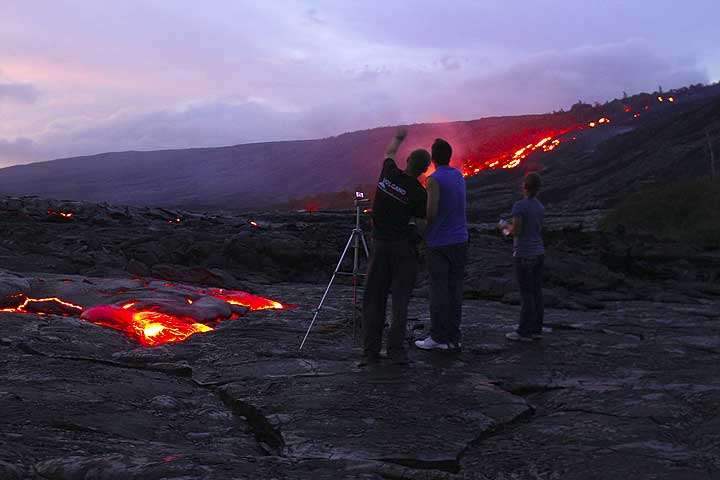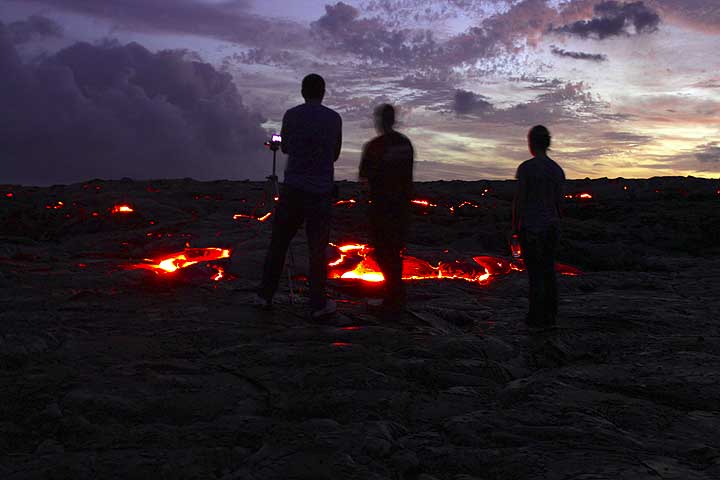 NOTICE:
As of end of 2020, Kilauea volcano is not erupting. In addition, global travel restrictions prevent us from being able to offer the tour right now. Once traveling is possible again, the tour can be offered as a geo tour to get to know the volcano from a geological and cultural viewpoint. If it is erupting, focus will be to access and photograph or film the activity from as close as safely possible.
The primary purpose of this expedition is to enable a small group to spend several days on and near the active volcano of Kilauea, Hawaii, to observe volcanic activity if present and study volcanic/ geologic features:
active lava lakes and lava flows
. We will spend several full days and nights to
approach active or geologically interesting areas repeatedly by land, sea and from the air
, depending on circumstances.
Get to know Kilauea volcano in depth: the most active volcano of our planet
Several days to observe Kilauea's activity: lava flows and lava lakes
Lava flows from close
Spectacular geological features
Small group size
First-hand knowledge from experienced volcanologist guide
Kilauea Special (7 days)
Note:
For a tour like this, there is no fixed schedule. Instead, the program will be adjusted according to volcanic activity, weather conditions and preferences of the group. Our aim will be to observe the ongoing activity from close up if possible and weather conditions permitting. A rough schedule could look like this:
Day 1:

Arrival in Hilo - Kilauea's caldera

Arrival in Hilo, pick up from the airport and transfer to the hotel (seaside of Hilo Bay). If your arrival leaves time, we can drive to the Kilauea volcano for a first impression.
Day 2-3:

Kilauea volcano's summit and active eruption

Today, we explore the summit of Kilauea volcano and its some of its numerous geologic highlights: the huge caldera with the inner pit crater Halema'uma'u - home of Pele, sacred to Hawaiians -, fumaroles, steam vents, faults, lava tubes, historic lava flows. If conditions permit, we will go and visit the active lava flows at the sea entry in the evening.
Day 4:

The world's largest lava tube - active lava flows hike

In the morning, we visit what is the largest known continuous lava tube in the world. Once, a mighty river of lava was flowing here for over 20 miles down from the summit of Kilauea to the sea. Today, it is a pristine lava tube with accessible sections full of volcanic wonders, such as streamlined current eddies once formed by the flowing lava inside. We'll spend about 3-4 hours inside the lava tube to explore some of them. If conditions permit, we hike out to areas in the coastal lava flow field where there is interesting volcanic activity, e.g. active pahoehoe flows, lava pouring into the sea etc.
Day 5-6:

2 full days to explore Kilauea volcano

Two full days to spend on and around Kilauea: lava viewing excursions by land and sea, exploring features of the rift zones, the active craters and lava lake(s) of Kilauea volcano, options to take helicopter or boat tours to see

lava flowing into the sea

.
Day 7:

End of tour

Departure (transfer to Hilo airport) or own extension program.
Tour type:
Volcano expedition: active volcanoes - geology & volcanism
Difficulty:
Custom (variable)
Group size:
2-6
Duration:
5-7 days / 4-6 nights
Dates:
Custom and group dates
Price (per person): open
Included:
Professional volcanologist / geologist guide
Accommodation in comfortable seaside hotel in Hilo (double-room basis)
Transfers in own rental car / van
Copious breakfast
Entry to National Park and lava tube
Tour guide
The tour is organized and accompanied by a trained volcanologist from our team who has in-depth knowledge about Kilauea and many other volcanoes.