Almonds, olives and Volcanoes
8-day walking & study tour on the volcanic islands of Nisyros & Cos, Greece
"Dear Tobias and staff,
Many thanks for the excellent tour on the Best Kept Secret, Nisyros island. The volcano was of course a vivid memory and just one of the higlights to the tour." Eleana, V. April 2010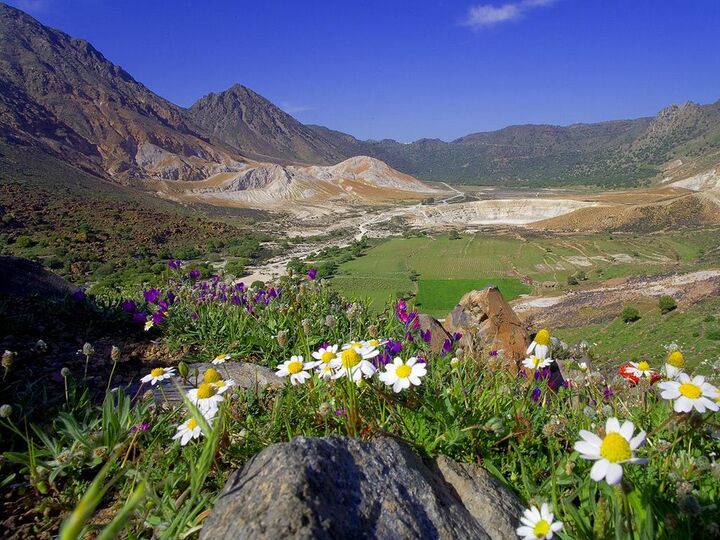 The caldera of Nisyros volcano
Spiliani monastery
Spring on Nisyros
The ancient acropolis Paliocastro
At the Diavatis chapel
Aerial photo of Yali and Nisyros island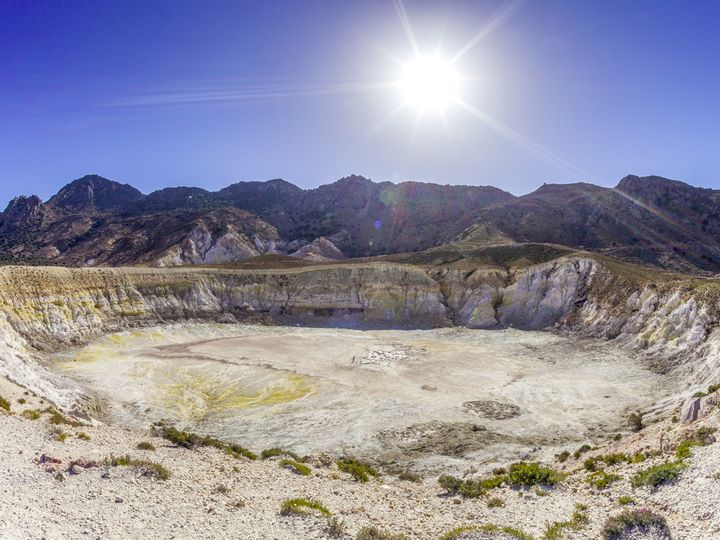 The crater Stefanos
Fomaroles at Ployvotis crater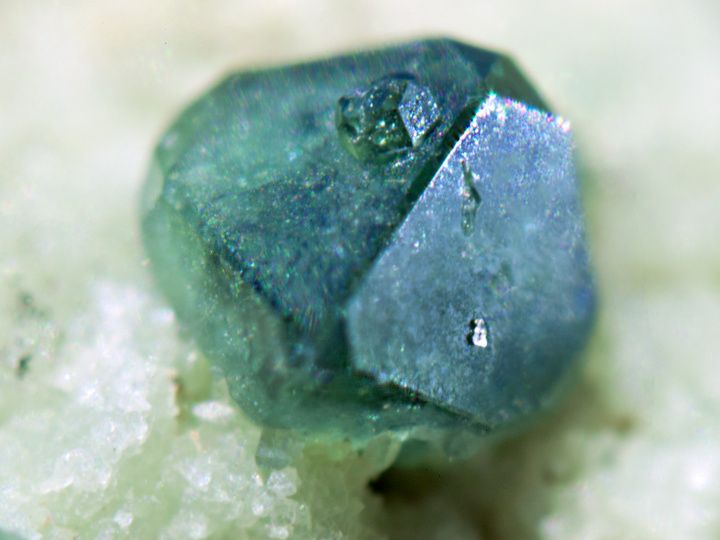 A rare spinel crystal
Discover the island of Kos with its beautiful ancient town centre, its Venetian castle and the sanctuary of Asclepios! It is also a good starting point to our main target, Nisyros island. The small volcanic island of Nisyros, in the shadow of neighbouring Cos Island, is one of the most fascinating of Greece. It's well worth spending more than just a brief visit: formed entirely by colourful volcanic rocks, it is green, lush and not overcrowded by tourism. On this tour, we walk on century-old trails and see spectacular evidence of young volcanic activity, ancient ruins, endemic plants and animals. We will discover prehistoric sanctuaries and unknown ancient sites.
The beautiful ancient town center of Kos
Unspoiled nature and spectacular scenery
Active craters and fumaroles on Nisyros volcano
Beautiful villages & ancient places
Romantic atmosphere
Greek hospitality and island life
8 days itinerary
Day 1:

Arrival on Cos island

Welcome on Kos island and a first round trip
Day 2:

Discovering Cos

Discovering Cos town
Day 3:

Sailing to Nisyros

Sailing to Nisyros
Day 4:

Walking to the active craters of the Caldera

A visit of the active volcanoes in the middle of the island
Day 5:

The hanging garden of Nisyros "Diavatis"

The highest tops of Nisyros volcanoes
Day 6:

Round trip on Nisyros

Today we discover the island by car. We discover the villages, the Liés beach and may discover rare minerals.
Day 7:

Return to Cos island

Transfer to Kos island by ship
Day 8:

Departure from Cos

Flight back to your country
Arrival info:
Arrival at Cos KGS airport and transfer by airport bus / taxi to the hotel in Cos town centre. Your tour guide, Tobias Schorr will welcome you at the airport and will drive together with you to your hotel. If Tobias Schorr can´t pick you up, a taxi driver will be waiting for you!
Tour type:
Walking & study tour: nature & culture - geology & volcanism - archaeology
Difficulty:
Moderate
Group size:
2-10
Duration:
7 nights / 8 days
Dates:
24 Sep - 1 Oct 2022
Price (per person): 1490 € $£¥
Included:
2 nights accommodation on Kos island
5 nights accommodation on Nisyros
Half-board (breakfast & dinner)
All transfers on Nisyros and on Kos
Entry fees in Kos and on Nisyros
Experienced tour guide (English, German & Greek speaking)
Tour guide
Tobias Schorr
Tour photos: