Etna Volcano Special
volcano expedition to see Mt. Etna volcano' eruption
It had also opened our eyes to see how wonderful and powerful our planet is. (Tony S. from Hong Kong)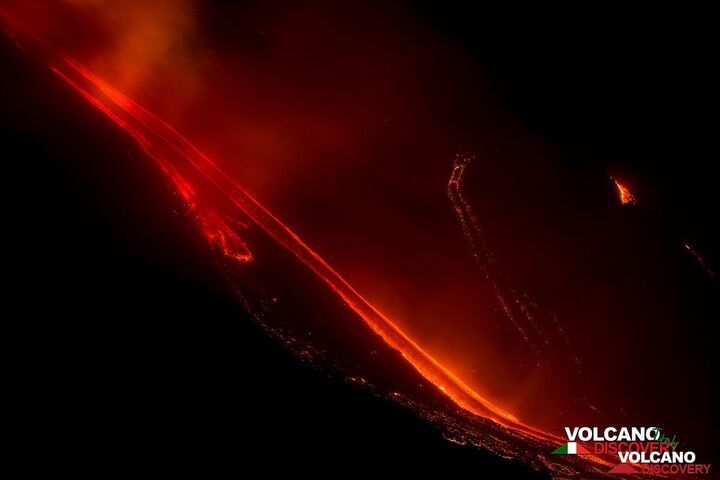 Lava flow during the 24 Dec 2018 flank eruption (image: Emanuela / VolcanoDiscovery Italia)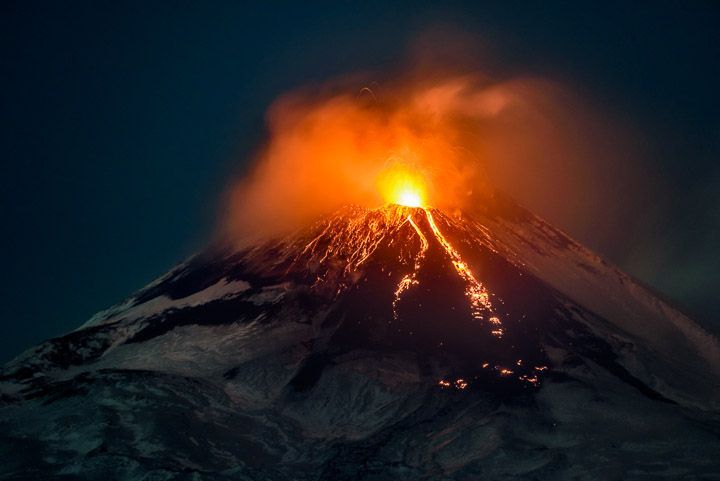 Lava flows from New SE crater in Dec 2018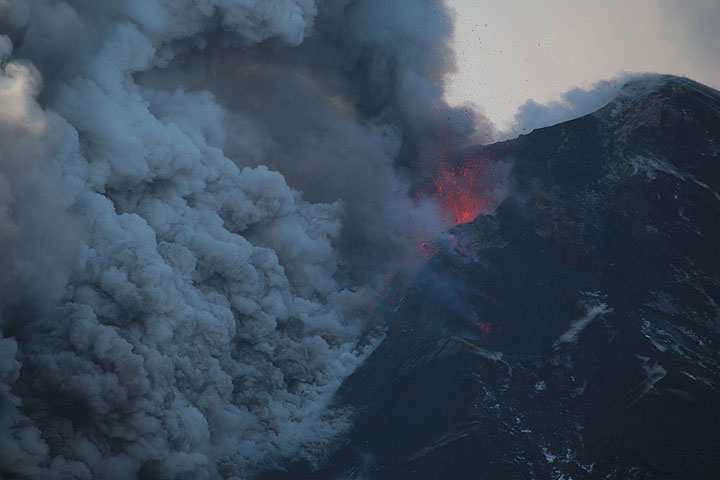 Activity on Etna's New SE crater on 6 Dec 2015 (image: Emanuela / VolcanoDiscovery Italia)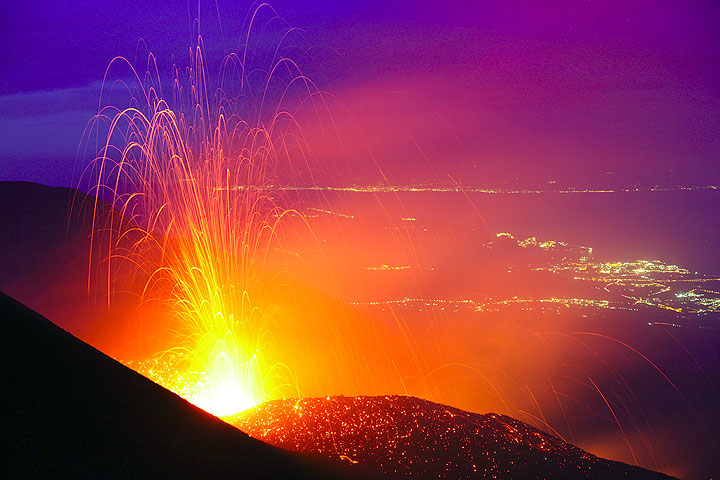 Strombolian eruption of Etna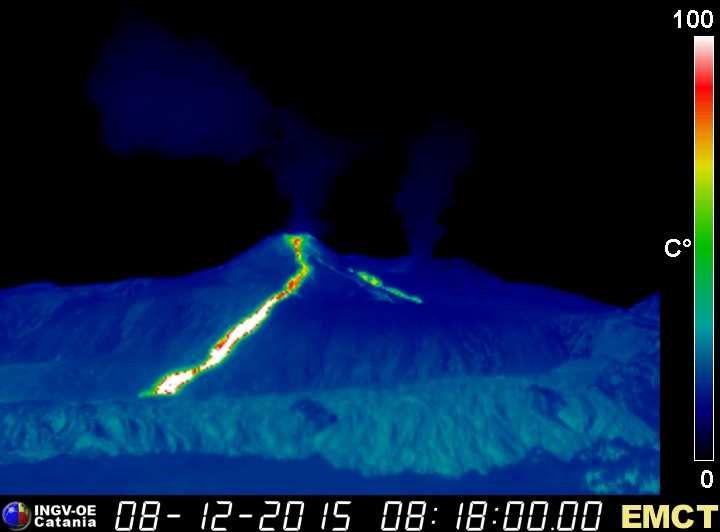 Lava flow into Valle del Bove (8 Dec 2015)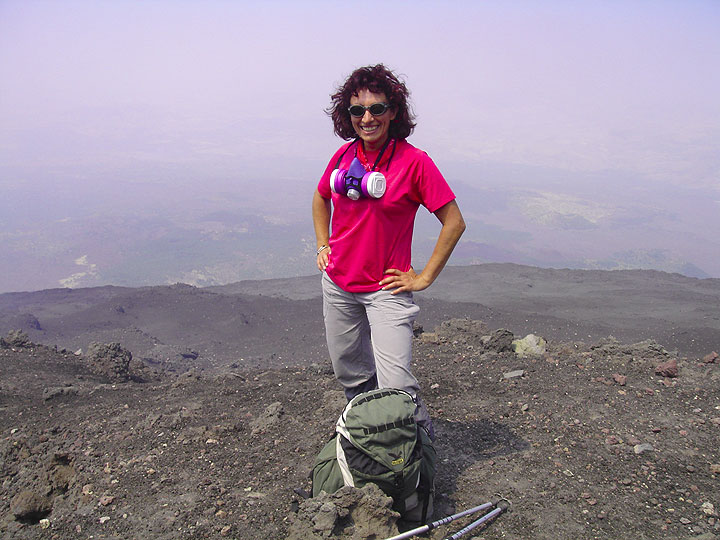 Evelyne Pradal - volcanologist who often accompanies the expedition
Accompanied by a volcanologist from our team, we will spend 4 nights in a hotel on the slopes of the volcano and choose the best observation spots depending on weather & activity.
This tour is particularly suited if you intend to photograph, videotape or otherwise document on Etna's volcanic activity.
Link:
Etna activity updates
several full days on Etna
accompanying volcanologist / geologist from our team
volcano photography
sample itinerary (3 days on Etna)
Note:
Due to the nature of this tour, there is no fixed itinerary. A focus will be set to observe Etna's volcanic activity.
Day 1:

Pick-up from Catania and transfer to Etna

According to your schedule, you are picked up at Catania airport (or nearby locations) and transferred to the hotel Corsaro*** located at 1900 m a.s.l. on the slope of Mt. Etna. If it's not too late (otherwise, the next morning), you will meet with your guide for a briefing and discussion of the program ahead.
Day 2-4:

3 full days on Etna to explore its activity

Accompanied by your guide, you have 3 full days to discover Etna. Within the limits of weather conditions, access restrictions, and volcanic activity, you have plenty of opportunity to explore its volcanic activity and the varied scenery of an active volcano.
Day 5:

Departure or own extension

We bring you back to the airport or nearby destinations in time for your flight or extension program.
Arrival info:
Travel costs to Catania are not included in order to give everybody the best chance to plan his/her trip according his preferences. Sicily and the Aeolian islands invite to a longer stay, and we will be pleased to give tips and suggestions. But also the major cities of Rome and Naples on Italy's mainland are within easy reach (by plane, boat and/or rail) from both Catania and the island of Stromboli and are well worth a visit. On request, we will be happy to assist you with travel and other issues (prolonged stays etc.).
Tour type:
Volcano expedition: active volcanoes - photography
Difficulty:
Custom (variable)
Group size:
2-6
Duration:
5 days (4 nights)
Dates:
Custom and group dates
Price (per person): on request
Included:
4 nights accommodation in double (shared) room
Half board (breakfast, full lunch or dinner)
Transport to and from Catania
Accompanying certified mountain guide for the excursions to Etna
Accompanying volcanologist from our team
Tour guide
A volcanologist from our team will accompany the group during this tour.
Important note
As activity on Etna often starts and stops at short notice and highly variable, along with weather, access and other conditions changing frequently, there is no guarantee that there is activity visible at the time of the tour or that it is possible to approach it, although we will try our best.