Volcano tours in Japan
Updated: May 28, 2022 09:29 GMT -
Refresh
Group tour dates:
We currently have no group tours.
Tour Overview:
Kyushu (Japan)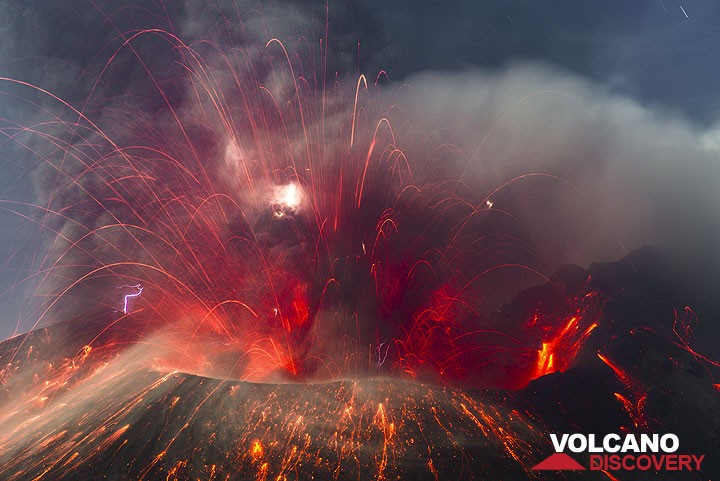 5-day volcano expedition to observe Sakurajima volcano's activity from close
5 days / 4 nights - Easy
on request
no scheduled dates at present

Sakurajima
volcano in Japan is the best volcano to visit for spectacular vulcanian-type explosions, often with beautiful volcanic lightning. In addition, it is one of the most beautiful and interesting volcanoes of Japan, when it comes to its geography, geologic history as well as the current activity.
This tour is accompanied by a professional volcanologist and volcano photo expert and aimed towards people eager to get to know and photograph/film Sakurajima volcano.
more info