Bromo Volcano Special
expedition to see Bromo's ongoing eruption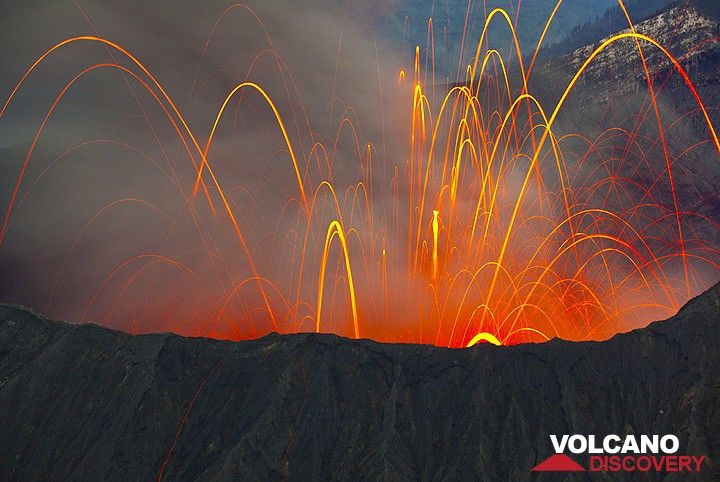 Eruption of Bromo in 2010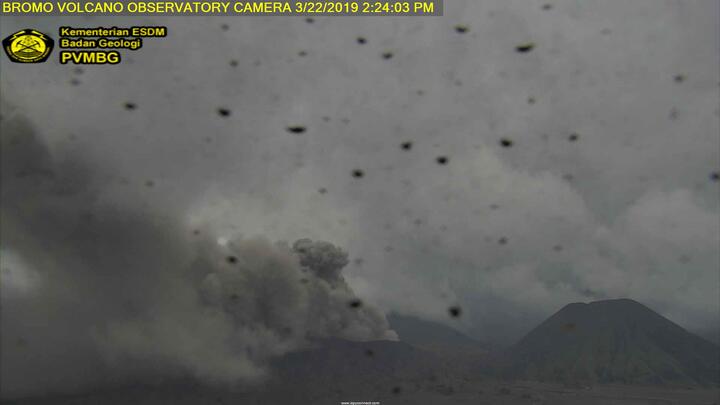 Eruption of Bromo in Mar 2019
The Tengger caldera with Bromo, Batok and Semeru in background
Gunung Bromo in the Tengger caldera is one of Indonesia's most active volcanoes and has spectacular eruptions, often with intense ash emissions and fireworks. Located in one of the most scenic calderas in the world, a visit to Bromo and the Tengger caldera also offers dramatic landscapes and insights into a unique culture that has developed around the volcano.
When it is active (such as now as of late Mar 2019), VolcanoDiscovery organizes expeditions for interested individuals and small groups on demand to watch its activity. If you are interested in such a tour, please contact us.
one of the world's most active volcanoes
glowing rockfalls
Bromo's intense ash emissions
chances to see strombolian activity from safe viewpoints
competent guiding and local knowledge
Bromo Volcano Special
Note:
The actual itinerary on location will be a function of the conditions around Merapi and the eruption. Due to the nature of this expedition, no detailed day-by-day schedule is available.
Day 1:

Arrival in Surabaya

Arrival (by flight, train or bus) to Surabaya. We can arrange domestic flight tickets for you. Transfer from the airport / train station to the Tengger caldera (4-6 hrs) where we meet for group dinner (if your arrival is not too late).
Day 2-5:

4 full days to observe Bromo's activity

The activities during our stay near Bromo will depend on the activity, weather and safety considerations. We will try to find and access the best and safe viewpoints to see the eruption as much as possible. Night-time observation will be a significant part of the trip, so be prepares for unusual sleeping times!
Day 6:

End of tour - transfer to Surabaya or nearby location

The tour ends with transfer back to Surabaya airport or other nearby locations.
Arrival info:
The expedition starts and ends in Surabaya (SUB). We can arrange domestic flight tickets on request or assist you with the transfer from your international arrival airport (Jakarta, Denpasar).
Tour type:
Volcano expedition: photography - adventure
Difficulty:
Easy to Moderate
Group size:
1-8
Duration:
3-5 days
Dates:
Custom and group dates
Price (per person): open
Included:
accommodation in hotel in Cemoro Lawang
rental of minibus for transfers in the area
breakfast
VolcanoDiscovery guide