Colima Volcano Special
5 days expedition to observe and photograph Colima volcano, Mexico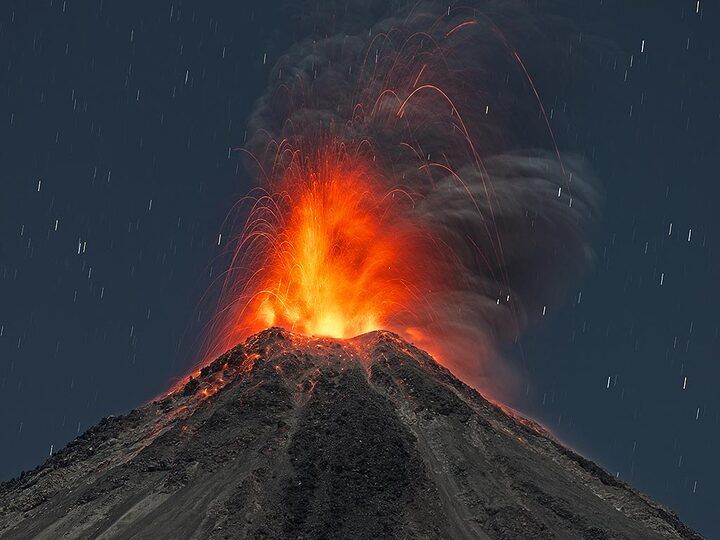 Eruption of Colima volcano (Mexico)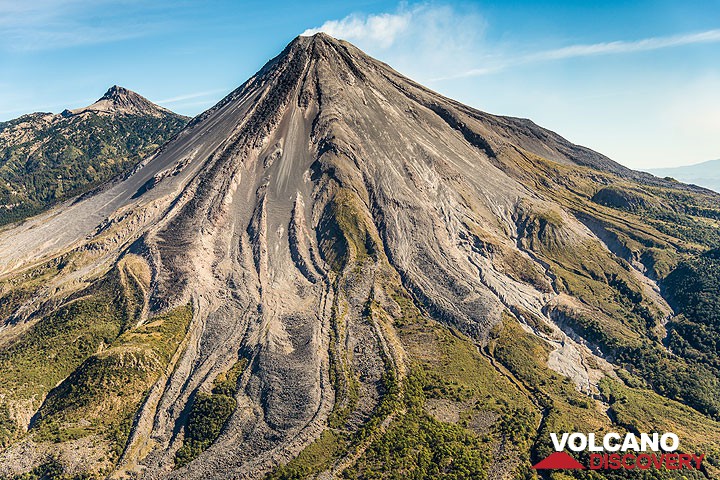 View of Colima stratovolcano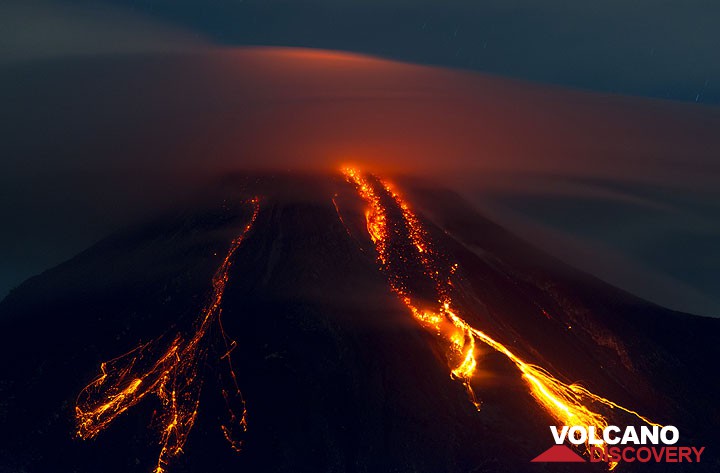 Incandescent avalanches in July 2015
Vew of Colima reflected in lake
Square in picturesque Comala town
Night-time eruption of Colima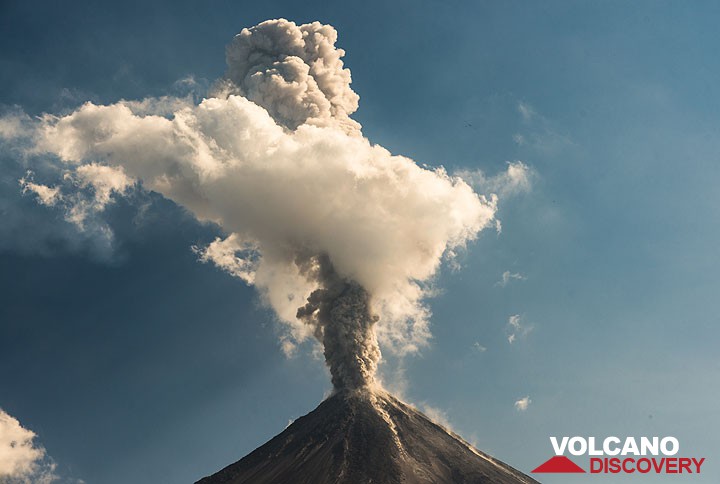 Ash column of an explosion at Colima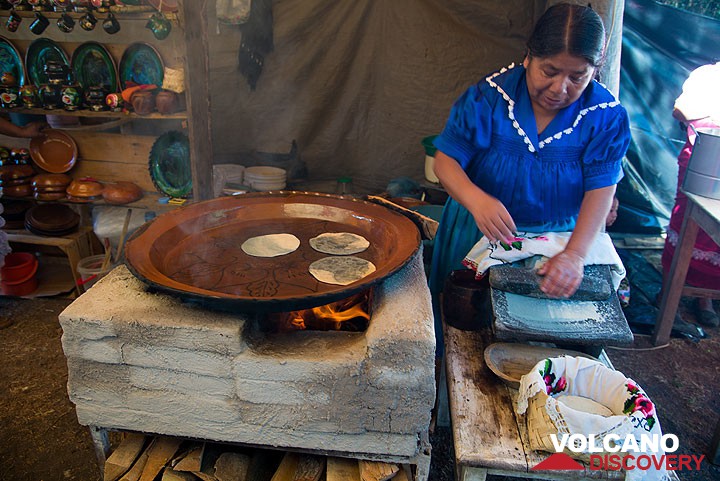 Making corn tortillas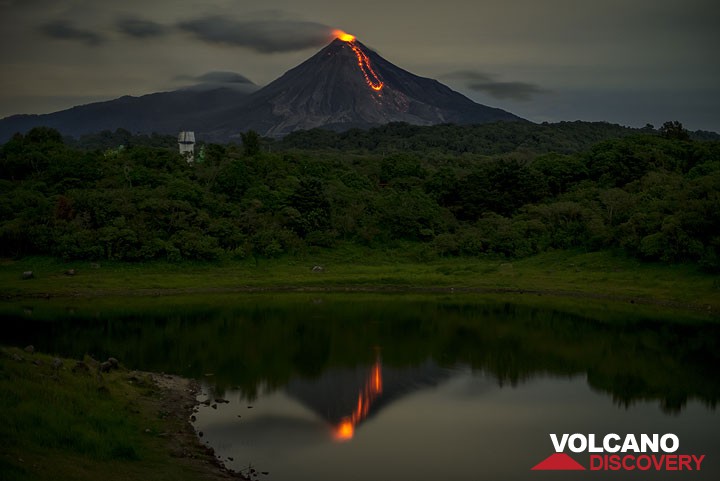 Night-time reflection on lake
Church in Comala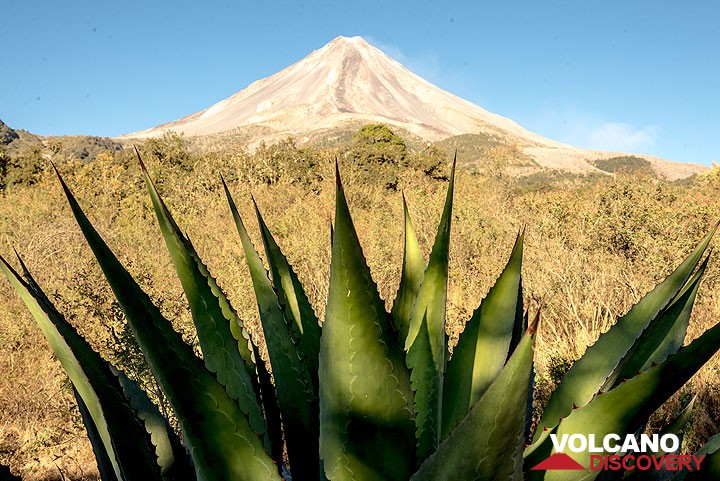 Agave and the volcano in the evening light
NOTICE:
As of end of 2020, Colima volcano is not erupting. In addition, global travel restrictions prevent us from being able to offer the tour right now. Once traveling is possible again, the tour can be offered as a geo tour to get to know the volcano from a geological and cultural viewpoint. If it is erupting, focus will be to access and photograph or film the activity from as close as safely possible.
Colima in western Mexico is one of the most beautiful and most active volcanoes in the world. Apart from highly interesting volcanic features to admire, it has been in near constant eruptive activity for decades.
There are often lava flows, strombolian and vulcanian explosions to observe. We regularly offer this
Volcano Special Tour
, both at announced group tour dates, or - on request - at custom dates for small groups or individuals. These tours are perfect occasions to learn and improve on volcano photography!
This expedition invites you to join us to observe the volcano during 4 full days from various viewpoints day and night, in a comfortable setting - we will be staying the whole time in the lush forested area at the slopes of the volcano only about 7 km from the summit with stunning views already from our accommodation.
Insights into geologic and volcanological processes, explanations of outcrops and volcanic land forms, but also tips for volcano photography are provided by the accompanying volcanologist (Tom Pfeiffer).
spectacular eruptions of Colima volcano
geologist / volcanologist guide
amazing photo opportunities
options for scenic charter flights around the volcano
adventure
Colima Volcano Expedition
J 1:

Arrival in Colima

Arrival and pick-up from the airport of Colima (CLQ airport code). Drive to our cabin / hotel near the volcano.
J 2-4:

3 full days at and around Colima

3 full days and nights for observations at Colima and excursions in the area. Option for scenic charter flights (comparably inexpensive!).
J 5:

Departure

Transfer to Colima airport, flight back to Mexico, departure
Point de départ:
The tour starts normally in Colima (CLQ airport); typically, you fly to Mexico City and from there on to Colima with Aeromexico. Transfers from and to Guadalajara airport can be arranged in some cases (request).
Thème:
Aventure, Trek et Volcans: Volcans Actifs - Photographie - Géologie & Volcanisme
Difficulté:
Facile
Groupe:
2-4
Durée:
5 days / 4 nights
Départs:
Départs sur commande possibles
on request on custom dates
Prix (p. p.): open
Le prix comprend:
4 nights in bungalows near Colima or equivalent
transfers in Colima area with minibus / car with driver
full board incl drinks (meals in cabin are prepared by group)
local guide
experienced VolcanoDiscovery accompanying geologist
Encadrement
Normally, volcanologist
Dr. Tom Pfeiffer
accompanies this tour. Tom has been traveling to volcanoes and documenting volcanic activity for over 20 years. His science background includes a PhD thesis about Santorini and Vesuvius volcano and he has worked at the Hawai'i and Vesuvius volcano observatories before founding VolcanoDiscovery in 2004 and the new brand Volcano-Adventures in 2015.
Tom speaks German, English, Italian, French, Greek and Danish fluently as well as some Spanish where needed.
Volcanologist Dr. Tom Pfeiffer on Santorini