###CONVERT_TEXT###

Krakatau Volcano Special
expedition to study & observe Anak Krakatau volcano and its activity
Example itinerary 2 days/nights on Krakatau
Note:
We generally organise this expedition when Anak Krakatau is in eruption, but can also arrange such a trip as private tour when the volcano is sleeping.
Depending on our travelers wishes and the volcano's activity, the itinerary of each tour date varies with 2, 3 or 4 full days/nights on Krakatau. We can also customise the start (airport pick up and transfer to west coast on Day 1) and end (returning from Krakatau to the west coast and back to Jakarta on the last day) of our itinerary. Please contact us through tours@volcanodiscovery.com for more information!
Day 1: Arrival in Jakarta
Upon your arrival in Jakarta international airport you will be picked up and transferred to your hotel where you can relax and adjust to the climate and time zone. In the evening we offer you a welcome dinner where you will meet your expedition leader and the other travellers of your group.
Day 2: Transfer to the west coast - boat trip to Krakatau

Multiple hours privat boat transfer to the island group of Krakatau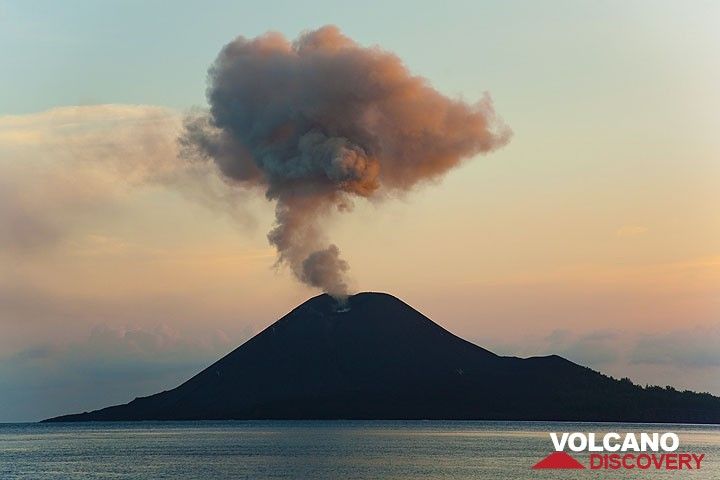 Ash plume rising up from Anak Krakatau in the late evening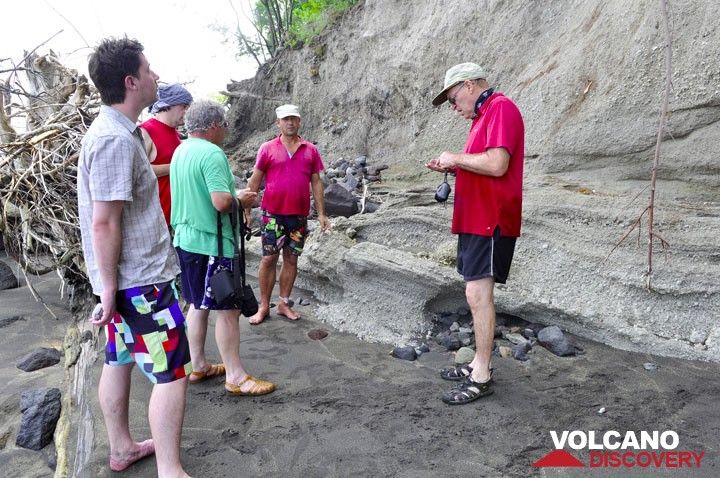 Taking a closer look at the pumice deposits that represent the catastrophic 1883 eruption
After breakfast we travel by private minibus to the coastal town of Carita from where a chartered boat awaits to take us to Krakatau
Day 3: Full day on Krakatau
We spend a full day at and around Anak Krakatau to observe and photograph the volcano's activity from different view points as well as explore the isles with young Anak Krakatau in the middle of the outer islands whose spectacular geologic formations and pumice deposits represent the huge caldera that was formed during the devastating 1883 eruption.
Day 4: Morning on Krakatau, return to java's west coast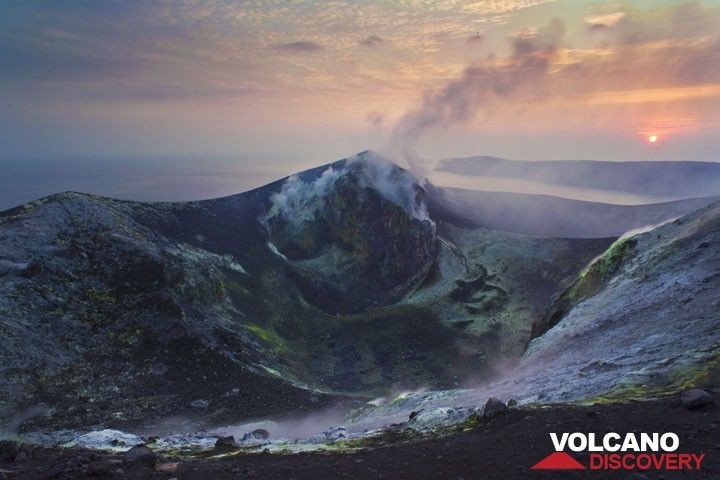 Sunrise seen from the summit crater of Anak Krakatau when the volcano was not active in July 2012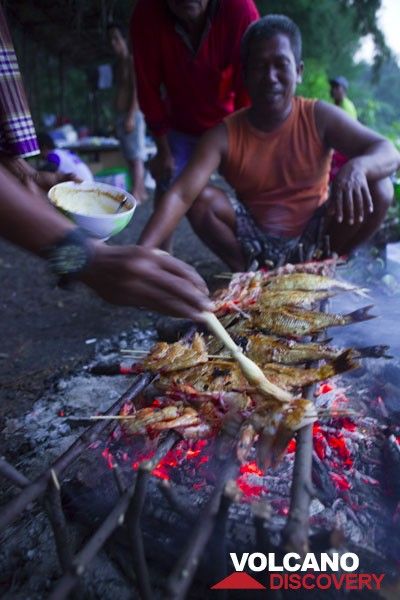 Grilling freshly caught fish for dinner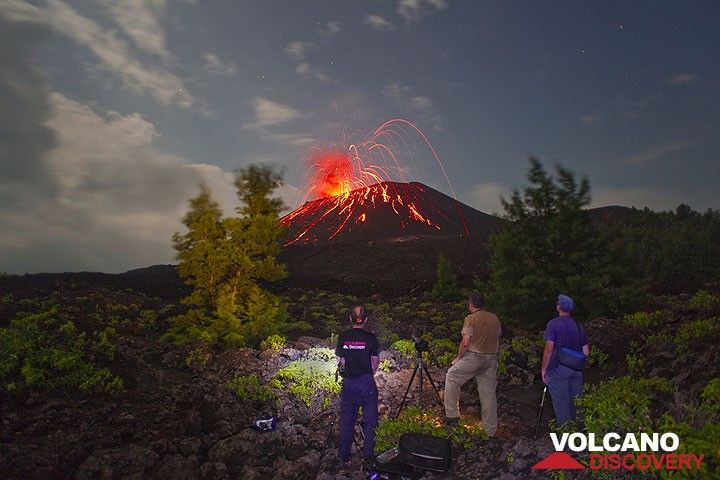 Observing Strombolian explosions during the night
We break up camp after a last morning of exploring, observing and enjoying the islands of Krakatau and return back to Carita with ous private boat. Time to relax at the beach after a much appreciated hot shower.
Day 5: Return to Jakarta
After breakfast we drive back to Jakarta where we drop you off at the airport or another location from where you can start your own extension.