Umrechnen

Colima Volcano Special
5 days expedition to observe and photograph Colima volcano, Mexico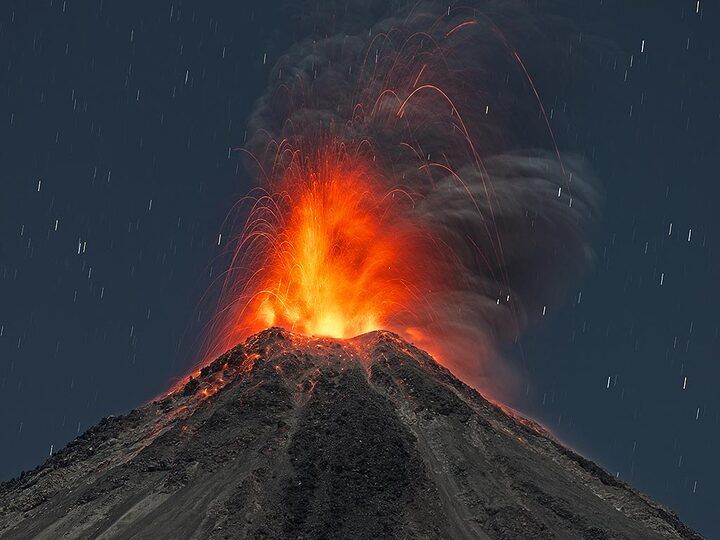 Eruption of Colima volcano (Mexico)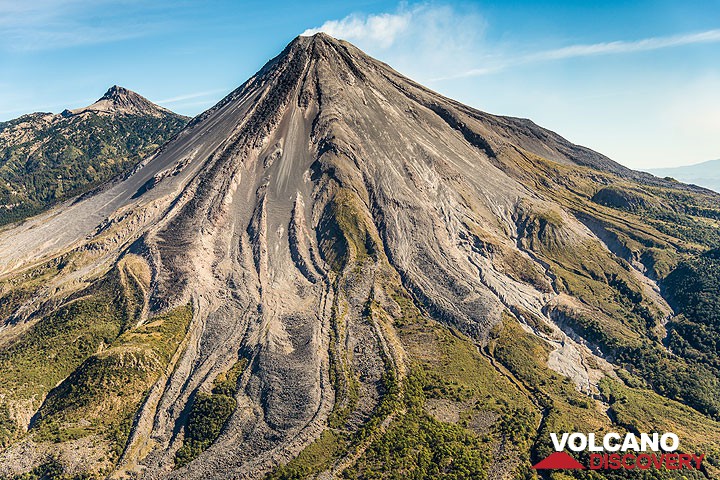 View of Colima stratovolcano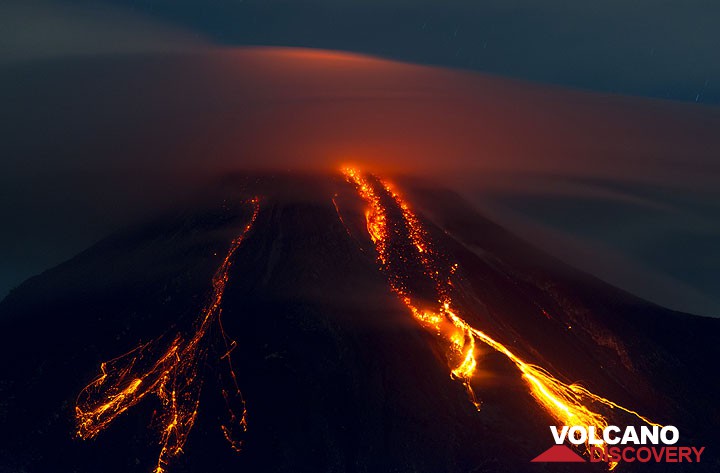 Incandescent avalanches in July 2015
Vew of Colima reflected in lake
Square in picturesque Comala town
Night-time eruption of Colima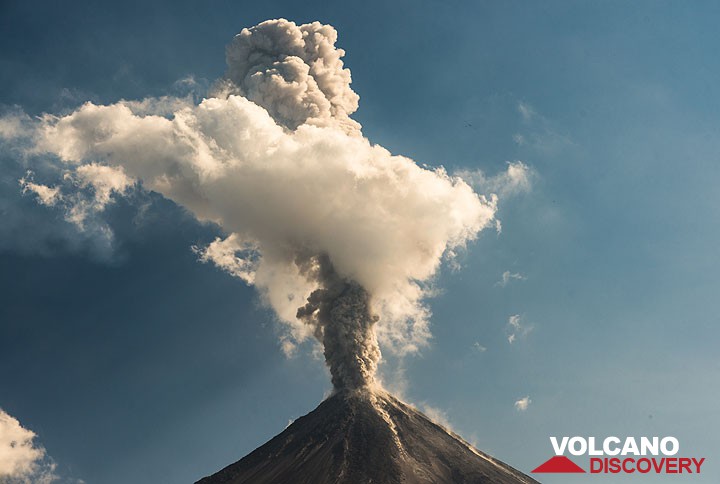 Ash column of an explosion at Colima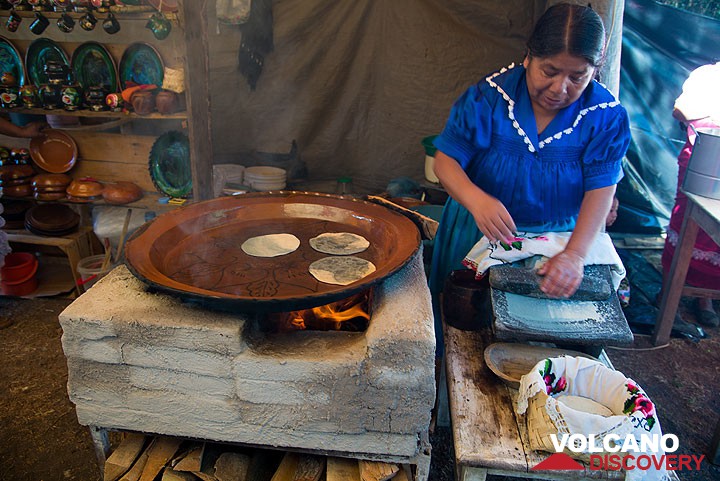 Making corn tortillas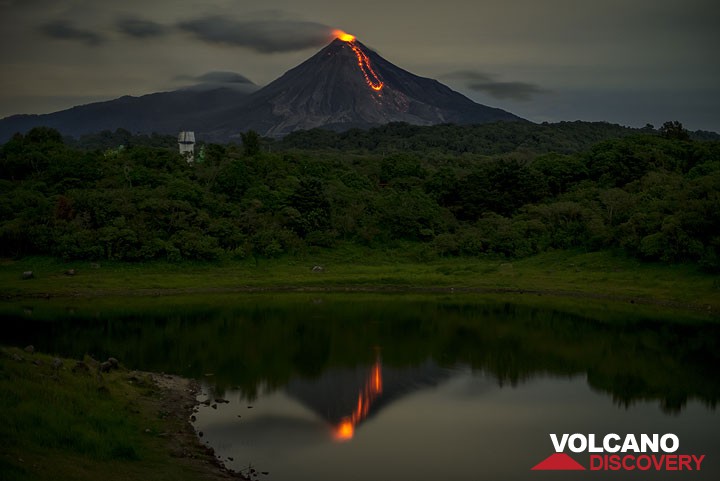 Night-time reflection on lake
Church in Comala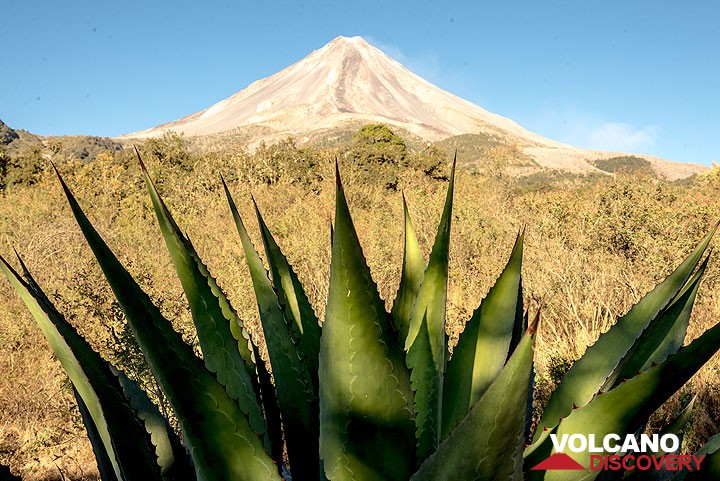 Agave and the volcano in the evening light
Note: This expedition is offered when the volcano becomes active again.
This expedition invites you to join us to observe the volcano during 4 full days from various viewpoints day and night, in a comfortable setting - we will be staying the whole time in the lush forested area at the slopes of the volcano only about 7 km from the summit with stunning views already from our accommodation.
Insights into geologic and volcanological processes, explanations of outcrops and volcanic land forms, but also tips for volcano photography are provided by the accompanying volcanologist (Tom Pfeiffer).
spectacular eruptions of Colima volcano
geologist / volcanologist guide
amazing photo opportunities
options for scenic charter flights around the volcano
adventure
Colima Volcano Expedition
Tag 1:

Arrival in Colima

Arrival and pick-up from the airport of Colima (CLQ airport code). Drive to our cabin / hotel near the volcano.
Tag 2-4:

3 full days at and around Colima

3 full days and nights for observations at Colima and excursions in the area. Option for scenic charter flights (comparably inexpensive!).
Tag 5:

Departure

Transfer to Colima airport, flight back to Mexico, departure
Anreise:
The tour starts normally in Colima (CLQ airport); typically, you fly to Mexico City and from there on to Colima on Aeromexico. Transfers from and to Guadalajara airport can be arranged as well.
Reiseart:
Vulkanexpedition: aktive Vulkane - Fotografie - Geologie & Vulkanismus
Schwierigkeitsgrad:
Leicht
Gruppengröße:
2-4
Dauer:
5 Tage / 4 Nächte
Reisetermine:
Individuelle Termine möglich
on request on custom dates
Preis (pro Person): dep. on nr of people
Im Preis enthalten:
4 nights in bungalows near Colima or equivalent
transfers in Colima area with minibus / car with driver
full board incl drinks (meals in cabin are prepared by group)
local guide
experienced VolcanoDiscovery accompanying geologist
Reiseleitung
Normalerweise begeleitet
Dr. Tom Pfeiffer
diese Reise. Tom Pfeiffer bereist und dokumentiert aktive Vulkanismus seit mehr als 20 Jahren.
Sein wissenschaftlicher Hintergrund ist seine Doktorarbeit über den Vulkanismus der Insel Santorin in Griechenland. Dort hat er auch den verkohlten Olivenbaum in den Bimsschichten der minoischen Vulkaneruption entdeckt, der über die C14-Methode die genaue Datierung der Santorin-Eruption 1627 v.Chr. ermöglichte. In seiner Doktorarbeit bezieht er sich auch auf den Vulkan Vesuv. Er hat schon auf Hawai`i am Vesuv in den Vulkanobservatorien gearbeitet, bevor er 2004 VolcanoDiscovery gründete und als VolcanoAdventures 2014 neu entwickelte. Er spricht Deutsch, Englisch, Französisch, Dänisch, Griechisch und Italienisch.
Der Vulkanologe Dr. Tom Pfeiffer auf Santorini